The energy industry is massive, wide-reaching and according to some, also fragmented. Relationships are a vital part of enjoying a successful career in the field, and developing those relationships involves interacting with professionals across all sectors.  
While Rigzone explored networking for young professionals in Part 1, there are also unique challenges for people who have difficulty forging relationships in general – no matter how long they've been in the industry.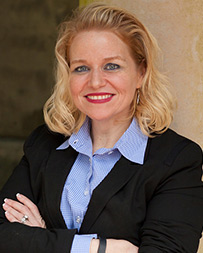 Katie Mehnert, Founder & CEO, Pink Petro.
Katie Mehnert, who considers herself a "people engineer," is the founder and CEO of Pink Petro, which she describes as a unique social media platform designed to unite and connect women across the energy spectrum. But it's not just for women.
"We want to be the first to harness technology and close the gender gap," Mehnert said. "Pink Petro is for men and women in the energy sector."
Mehnert, who is also the president of her own consulting business, has more than 18 years of experience in networking – or "connecting" as she prefers to call it.  She shared with Rigzone her tips on making the most out of each opportunity to connect and communicate.
Tip #1 – Have a Strategy Before You Enter the Room.
"The problem today is people treat relationships like a transaction. The whole 'here's my card…here's my card' exchange is a transaction," Mehnert said. "And just showing up to an event and passing out/collecting business cards does not mean you're networking."
Instead, Mehnert suggests taking any and every opportunity to network – whether at the grocery store or in the neighborhood.
"You can be strike up a conversation with someone anywhere. You could be standing in line at the grocery store next to the chief executive of a company," said Mehnert, who advises that 100 percent of a person's time should be spent networking.
Tip #2 Step Out of your Comfort Zone. 
Mehnert advises people to create a network of strangers, and that can start with people they know already who can then introduce them to people they don't know.
"Get out of your village. If you don't cultivate new relationships, you tend to hang around the same people," Mehnert said. "When I attend networking events, I never sit with my coworkers. I sit with different people whom I do not know."
It's a strategy; it's all about helping yourself build a new network.
Tip #3 Know Which Questions to Ask. 
The big tactic here is to make the conversation about the other person. Questions that are good to ask at the beginning of an event include: Tell me about yourself. What brought you to this event? What made you want to sign up? Good questions to ask at the end of an event are: What did you get out of this event? Do you think you would attend an event like this again?
"A lot of times when attending events, we have a particular purpose in mind," Mehnert said. "Once you remove business, and make it more personal, people will break out of the business mindset and you'll start to see commonalities among different people."
When asking the right questions, it's just as important to show genuine interest in the answer.
"Business is personal," said Mehnert, "if you don't connect with a person on a human level, they're not going to want to do business with you."
Tip #4 Women Need to Know How to Network with Men.
Mehnert suggests women make sure to network with men in open environments, such as restaurants, or in larger groups.
"There can be a bit of awkwardness between men and women because you want to make sure people don't see your communication as anything other than networking," she said. "Networking in groups makes the situation a little more comfortable."
Mehnert also noted cultural challenges.
"If you're building relationships in a different country, you have to be aware of cultural norms and gender biases … not saying that there will be, but if there are, you should be aware. You should also consider what's deemed appropriate." 
Tip #5 Communication > Knowledge.
According to Mehnert, networking is 80 percent communication.
"You have to know your stuff, but you also have to know how to articulate it," she said. "When you're connecting with someone, soft skills are so important. You can possess all the knowledge in the world, but not be able to get it in the room. Being able to articulate your expertise is key."    
Tip #6 Follow Up!
One of the hardest, yet most important things to do when networking is … follow up!
"You have to be consistent with your follow up; after connecting with someone, don't wait four weeks to send an email," Mehnert said. "People want to be connected with someone who is genuine. Invite somebody out for coffee; learn more about what they do and what their interests are. You can ask all the questions in the world at an initial meeting, but if you don't do the follow up and all you receive is a LinkedIn request, then that was a wasted effort. It won't help either individual."
Tip #7: Find a Super Connector.
A tip perhaps best suited for the introverts of the world, is what Mehnert describes as "creating a rock star network."
"You don't need to know a lot of people to create your rock star network. You just need to connect with super connectors – individuals who are connected to large groups of people and resources," Mehnert said. "Introverts can find a gold mine with super connectors. I see Pink Petro as being a super connector in the energy business to connect women, companies and organizations with the resources they need to grow their careers and close the gender gap."