When it comes to financial planning, some people are doing it well, some people are doing what they can and others just aren't doing it at all. For the latter, poor financial planning can have significant negative impacts on the quality of life of individuals and their families.
According to recent statistics from Bankrate, about half of Americans are saving no more than 5 percent of their income. Additionally, 28 percent are saving something, but less than 5 percent and 18 percent are saving nothing at all.   
For those in the oil and gas industry, the sharp decline in oil prices that began late last year serves as a reminder of the industry's cyclical nature and reiterates the importance of saving. It's hard to predict when a downturn will occur, but it's always good to be prepared financially.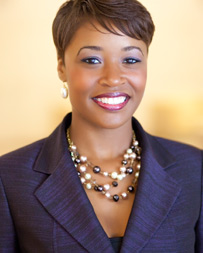 Financial Advisor and Associate Vice President, CFP, CRPC
Rashonner Lillie, who has 11 years of experience as a financial advisor, focuses specifically on the financial needs of people in the oil and gas industry. Lillie serves as financial advisor, associate vice president of McGill, Lillie, Chu and Associates, a financial advisory practice of Ameriprise Financial Services, Inc.
She helps individuals invest and save through downturns, recessions, booms and depressions. Rigzone caught up with Lillie, who shared advice on savings for newcomers to the industry, what to do if you've been laid off and how to save during a downturn.  
Rigzone: Can you identify specific types of savings plans you suggest for offshore rig workers? Why do you recommend them?
Lillie: I would suggest they start to contribute to the 401K plan offered by their employer. If they are under age 50, they are allowed to save $18,000 pretax; if over 50, they can save $24,000 pretax. This savings plan allows their contributions to grow tax deferred. Most companies will also match the employees' contribution up to a certain percentage, such as 5 or 6 percent. Energy companies are very competitive in regards to their matching benefits compared to other industries.
Rigzone: What steps can those new to the industry (less than three years of experience) take to develop a sufficient savings plan?
Lillie: The first step is to establish a liquid emergency savings of three to six months of your monthly expenses. Establish a monthly automatic contribution plan to begin a disciplined savings approach. Secondly, take advantage of your employer benefits such as 401Ks and health savings accounts to reduce your tax liability.
Rigzone: The industry is currently in a downturn. What kind of effect does that have on workers' savings?
Lillie: If you are still employed, consider doubling your emergency savings to prepare for a potential layoff, but continue to contribute to your employer retirement plan. Try to lessen your company stock exposure so that your portfolio is not overallocated into one company. Many energy employees noticed the value of their retirement accounts decreased substantially due to oil prices falling over the last year and because they held large allocations of energy-related company stock. This was a lesson and reminder to remain diversified in your investment portfolio.
Rigzone: What is the most common savings question you get from oil and gas clients? What's your response?
Lillie: I am often asked, "Am I saving enough for retirement?" My answer to that question is, "it depends." Everyone's financial goals are different and deserve a unique answer, so that is when comprehensive financial planning is utilized. The sooner in your career that you ask these types of questions, the longer you have to make preparations to reach your intended goal.
Rigzone: For those who have been the victim of a recent layoff, what steps should they take now?
Lillie: First, do not panic and seek financial planning advice from a professional. Evaluate all expenses and decide which expenses can be reduced or eliminated, but be careful not to reduce insurance coverage. Being uninsured may turn a short cash shortage into a long-term crisis if an accident were to occur without insurance coverage. If you have a spouse, have them consider temporarily lowering their retirement contributions and increasing their W-4 exemptions to increase cash flow (consult a tax professional for this). Then, take an inventory of all of your liquid assets (i.e. cash and investments) and determine an efficient liquidation strategy to minimize taxes and penalties.
Rigzone: Savings plans can be confusing for many offshore rig workers, especially those who are making that amount of money for the first time. How do you simplify the process?
Lillie: Speak with human resources during the hiring process and immediately establish a systematic savings strategy into a 401K or bank savings account that is drafted from each paycheck. Determine the dollar amount per month you can afford to save and remain consistent. Call your employer's 401K provider (Fidelity, Vanguard, etc.) to learn about your investment options or choose the default investment choice as a start.
Rigzone: Offshore work poses certain safety risks. What should workers know about insurance?
Lillie: First, determine the monthly income needed to cover your essential monthly expenses. If your employer's disability insurance is not sufficient to pay all of your expenses, then consider purchasing a permanent disability policy outside of your employer. The benefit to a permanent disability policy over your employer policy and social security is that the income paid will be tax-free and the disability requirement can be less restrictive. Not to sound morbid, but also evaluate the amount of life insurance that would be needed to care for your family in the event of your untimely passing. Then determine if a life insurance policy outside of your employer is needed.
Rigzone: What is the biggest mistake a worker can make regarding savings?
Lillie: Not saving at all is the worst mistake that can be made. It's better to start saving small than with nothing at all.
Rigzone: If you could share one additional piece of advice regarding savings, what would it be?
Lillie: Time is one of your best allies in regards to investing and savings. Sometimes, it's not how much you save but how soon and how often you begin to save that can make the difference between you reaching all of your financial goals. Get started today!