In 2012, after spending five years living in other countries as part of her job with Halliburton Co., Cindy Patman and her family returned to the United States where Patman's daughter began middle school. One day, Patman's daughter came home with news that she didn't make her school's math and science team.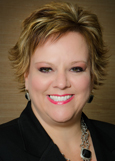 Senior Director Corporate Affairs & Diversity Initiatives, Halliburton
"I was thinking we'd missed a deadline or something," Patman told Rigzone. "But no, the teacher had told my daughter that the math and science team was all boys and she probably wouldn't like it."
Patman was curious to understand the reasoning behind the teacher's statement.
"I spoke to the teacher and was appalled when she gave me the 'deer in headlights' look when I began to tell her the need for women in math and science," said Patman. "This teacher was four years out of college at a top university in Texas. At that point, I realized there was a potential gap and a need to partner with universities and help education majors understand the needs of the industry."
EDUCATING THE EDUCATORS
Patman, senior director – corporate affairs and diversity initiatives for Halliburton, has a vested interest in the recruitment of women in STEM (science, technology, engineering and mathematics). She takes her daughter to as many STEM events as she can. At these events, Patman said, her daughter sees girls in high school and college who are interested in math and science, just like her.
"We have got to educate our STEM teachers. I'm the mother of a 14-year-old child in middle school who almost lost interest because of a teacher who didn't understand the value of women in STEM," Patman said. "We need programs for our teachers to help them get more engaged."
Those in the higher education sector agree and are making strides to educate STEM teachers at all levels.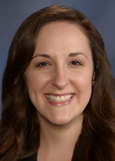 Program Specialist II Educational Outreach Programs for Dwight Look College of Engineering, Texas A&M University
"Many elementary teachers don't feel comfortable teaching STEM subjects, especially in the areas of math and science. Add in the fact that the majority of them have never received any training in engineering, and they don't recognize the potential it has to tie the other subjects together," Katharine Leysath, program specialist II, educational outreach programs, for Dwight Look College of Engineering at Texas A&M University, told Rigzone. "We're trying to target those teachers. By changing how teachers present themselves and the materials they present, it can change how students receive the message. If teachers are confident, that confidence will project to their students."
Dr. Sonia Garcia, senior director of access and inclusion for Dwight Look College of Engineering at Texas A&M University, is implementing the same methods with high school counselors.
"If they aren't aware of what's happening in the field of engineering, particularly at our college and/or at the industry level, they can turn away – unconsciously and without malice – a lot of minority and women students from STEM fields," Dr. Garcia told Rigzone.
As part of her efforts, Dr. Garcia hosts an engineering high school counselor retreat two times a year in which 30 to 35 high school counselors from Texas are invited to a two-day crash course in engineering to learn about new initiatives and programs at the Look College of Engineering. The retreat is purposed to enable the counselors to advise their students as well as share the importance of working with minorities and children. Additionally, the counselor retreat allows school counselors to help Dr. Garcia and others at the college of engineering learn how they can improve outreach and recruit African American students into engineering and build partnerships together.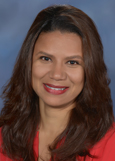 Senior Director of Access and Inclusion for Dwight Look College of Engineering, Texas A&M University
THE EARLIER, THE BETTER
Proponents of STEM education have expressed an importance in recruiting students in STEM at an early age, as young as elementary school.
Halliburton "supports educating students in STEM early on to pique their interest and keep it going through middle school, high school and college," said Patman. "I've seen schools being developed, programs being developed and specialty groups formed."
For example, Energy Institute High School in Houston opened its doors in the fall of 2013. Energy Institute High School, part of the Houston Independent School District, is appropriately based in the energy capital of the world and has a mission of focusing on STEM education. The school will prepare students for careers in geosciences, energy alternatives and offshore technology. The school is the first of its kind in the United States.
The industry and academia are also collaborating on integrated curriculum for STEM students. Patman said many schools reach out to companies such as Halliburton to help build curriculum based on industry needs.
Leysath, whose office works with Pre-K through twelfth grades, has been working with a publishing company to develop a curriculum for Pre-K through fifth grade that hits on the national "Next Generation Science Standards." It's an integrated STEM curriculum that includes different engineering design problems. Leysath also said they're including more pictures of women and minorities in the curriculum to help students imagine themselves as engineers.
"By capturing their interest when they're young, we're hoping to keep their interest," Leysath said. The problem is, "a lot of people are not engineering-literate. They don't know what the field is about or what an engineer does."
Dr. Garcia said she and Leysath have a great system that helps make for seamless transitions of STEM students through grade levels. The outreach Leysath does for elementary and middle school students establishes a background that Dr. Garcia can then bolster at the high school level.
Some of the benefits of early exposure to STEM, Dr. Garcia noted, are students losing the fear that they are not STEM material, an early understanding of the vastness of STEM and the ability to network with people who can help students and mentor them throughout their journey in STEM.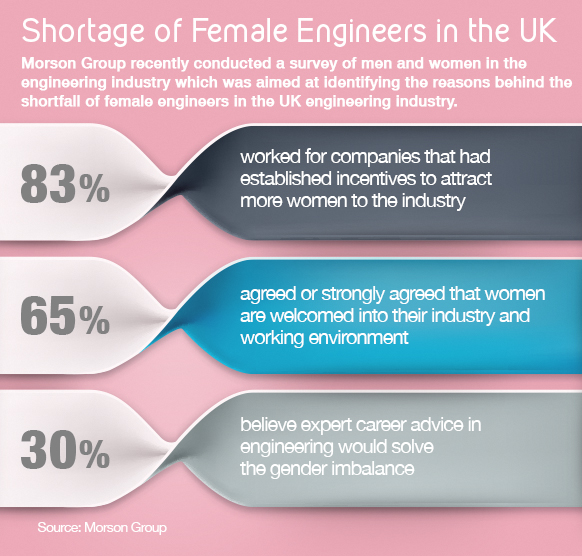 TACKLING THE INTEREST, IMAGE CHALLENGES
Common barriers that face STEM educators are a lack of interest and image perception. With a need still for more women and minorities in STEM, it's imperative that educators and the industry take a look at these challenges.
Patman said there's a shared responsibility in that parents should be involved in their child's education – making sure kids pursue things they're interested in and good at – while educators should share the opportunities in STEM with their students.
But many minority students do not have a relative or guardian who works in a STEM field and some come from underserved communities where STEM programs, which can be costly, are not offered. So an interest in STEM may not ever take shape.
In order to combat that, Dr. Garcia makes a concerted effort to create programs targeted toward minorities and women. She describes it as "the best way to make a change in the social stratum and bring more awareness of STEM."
For example, Texas A&M's engineering summer camp is open to everyone, but Dr. Garcia made an effort to establish partnerships with high schools in Texas, such as Young Women's College Preparatory Academy in Houston ISD, to get them involved with the program.
In addition, Leysath recruits teams from minority populations for their summer camps focusing on robotics and 3D printing. Leysath said the camp focused on 3D printing is currently made up of about 50 percent boys and 50 percent girls.      
The image challenge, much like the situation with Patman's daughter, is more evident in young girls who pursue STEM. Public perception of women in STEM-related fields is still a barrier to women pursuing STEM education in college and careers in STEM. 
"By the end of third grade, one-third of students have lost complete interest in STEM, a majority of them women," said Leysath. "By the end of eighth grade, more than half of students have lost interest in STEM fields."
By reaching students earlier and showing them the excitement and creativity behind STEM, schools are showing more gains with retaining STEM students, Leysath said.
Dr. Garcia said the implicit bias – or stereotypes – must be addressed as well, essentially changing the overall feeling about women and minorities in STEM, the myth that they're not good enough.
"Until this climate and cultural bias change, the [interest and image challenge] is going to persist," said Dr. Garcia.
Patman has seen great strides being made through the implementation of bridge programs, in which dedicated teachers, tutors and mentors within the school system work closely with female STEM students and help keep them from dropping out.
"Bridge programs have worked at several universities, and I am confident it can work at the younger levels, too," Patman said.
EVOLUTION OF STEM RECRUITMENT
The reality is, despite the dark cloud that is the oil and gas industry downturn, there is and will still be a need for engineers, especially in the areas of technology. According to the Bureau of Labor Statistics, overall STEM employment is projected to grow 13 percent by 2022. Petroleum engineers are expected to grow 26 percent by 2022. 
Oil and gas companies and higher education institutions are aware of this and have ramped up their STEM recruiting efforts in recent years.
"We will need 43,000 new engineers in Texas in the next 10 years, according to the Texas Workforce Commission, and we know that we will need women and minorities to help make this happen," Dr. Garcia said. "At our college of engineering at Texas A&M, we have a dean who is a visionary and understands this."
One of the guiding principles of Texas A&M's 25 by 25 initiative aims to increase access for qualified students to pursue engineering education. The goal is to raise enrollment to 25,000 students in the college of engineering – currently there are 14,000 students – with a 36 percent increase in minority students and a 36 percent increase in women.
"We're willing to put in the money, resources and human capital necessary to expose, recruit, retain and graduate these minorities and women and make them great engineers," Dr. Garcia said.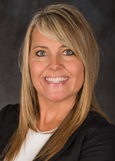 Business Development Manager, Kymera Drill Bits and Founder of Baker Hughes STEM program
Three years ago, Shelly Cory laid the groundwork to help establish a STEM program at Baker Hughes after coming from the Women's Global Leadership Conference. Cory, who serves as Business Development Manager for Kymera Drill Bits, has also spent 15 years as an engineer at Baker Hughes.
Cory outlined the main goals for the STEM program at Baker Hughes: plant a seed within mentors, mentees, students, young females and anyone in the United States; cultivate and grow a desire in STEM; and expand the program through mentorship.
Two years ago, Baker Hughes implemented a bridging mentorship program to help young girls in STEM determine what their next steps should be, whether it be middle school, high school or college.
Recently, Baker Hughes was offered a great opportunity to be a part of Million Women Mentors, an organization supporting the engagement of one million STEM mentors to increase interest and success of women in STEM. Baker Hughes will be launching MWM in August through their Women's Resource Group with a goal to have 500 pledges within one year.