Whether finally seduced by the relief a merger can usher in or surrendering to the security of making a joint venture permanent, the more distressed companies in the oil patch are de-stressing themselves by succumbing to the safety that mergers and acquisitions (M&A) offer.
As companies have readjusted to a world where $60 oil can quickly become $40 oil, businesses – particularly the hard-hit, physically challenging services sector – have been watching their dollars dwindle from each bottom line. The biggest companies have seemed safe enough, but there's been plenty of angst to go around.
And so it was startling, but not shocking, in November when Halliburton bought Baker Hughes Inc. in a largely stock-for-stock deal worth $34.6 billion.
Somewhat similarly, in recent days, oilfield services giant Schlumberger Ltd. revealed its plan – in a joint press release with joint venture partner Cameron International Corp. – to take over the Houston-based company in a $14.8 billion deal.
"It's another classic case of a downturn equaling consolidation. Anytime there's a downturn in the energy patch, consolidation is the name of the game for the oilfield service companies," said Bill Swanstrom, co-chair of the energy practice at Locke Lord LLP. "They're very labor intensive, lots of employees. In terms of finding ways to cut costs, the easiest way to cut costs is to merge with someone else, cut out overlap and draw the expense line items down significantly."
In this deal, Cameron shareholders will receive 0.716 shares of Schlumberger common stock and a cash payment of $14.44 in exchange for each Cameron share. Based on the closing stock prices of both companies Aug. 25, Cameron was valued at $66.36 per share. Schlumberger shares were trading at $72.72 each when trading closed.
Stock-for-stock transactions have largely been the go-to in recent deals in which low commodity prices have made cash harder to offer. Cheryl Sandercock, managing director at Scotia Waterous Inc., the oil and gas arm of Scotiabank, said recently that history shows that in a down market, share transactions become a much more dominant currency.
Still, Paal Kibsgaard, chairman and chief executive officer of Schlumberger and Jack Moore, chairman and CEO at Cameron, pointed to opportunities for synergies and product improvement.
"Cameron offers different product lines than Schlumberger does, and Schlumberger wants to be able to offer up those product lines to their customers. Plus, you can leverage Schlumberger and their worldwide sales force geographically pretty effectively with this deal, but there's no question the drive to consolidate and drive expense savings that way is a big part of what's driving this deal," Swanstrom told Rigzone.
And, he added, Schlumberger has a solid global footprint, strong sales force, and with Cameron, it has opportunity to bring new innovation to their existing clients on a worldwide basis.
"That's an obvious synergy," Swanstrom said.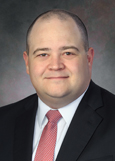 Senior Research Analyst, Robert W. Baird and Co.
Dan Leben, senior research analyst at Robert W. Baird and Co., a wealth management and private equity firm, said those synergies are crucial.
"It's less about diversification as much as it about being able to build a better mousetrap," Leben told Rigzone.
Rather, Leben said it could be that when the OneSubsea deal was originally conceived in a more normalized environment, placing a significant premium on subsea businesses and equipment manufacturers was a solid plan.
"And, I think [this deal] always kind of made sense. The OneSubsea joint venture gave them a pretty good look at Cameron, at their operations, what type of people they have, what type of technologies and equipment they have, and you put that in the context of some other deals they've done where they start off with a JV and moved toward an acquisition after doing a successful JV," Leben said. "This is very much what Schlumberger has done historically, and the acquisition makes a ton of sense."
In fact, Leben said, the Schlumberger-Cameron deal is unique because it has less to do with low commodities prices than company timing.
"This deal was not done because crude dropped below $40. I think this was something that had been thought about for a while – they'd signed the non-disclosure agreements back in June – when crude was back in the $60s," he said.
Schlumberger has taken this approach before. The company's modus operandi has been to develop a successful joint venture and then ultimately buy the company. That was the scenario in 2010 when Schlumberger bought Smith Industries.
"But it's not a question that in the last month, there's increasingly been the view that low oil prices are here for a longer period of time than people had hoped. For a long time, people were hoping to ride out the low oil prices and get to the other side, without doing anything too dramatic. The conventional wisdom at this point is, that low oil prices are here for a much longer time we anticipated," Swanstrom said.
And that "lower for longer" theme may be around for a while, according to analysts at Wells Fargo and a bevy of other banks.
"We believe the greatest amount of M&A activity is just ahead," Wells Fargo said in an Aug. 18 note to investors. "Increased M&A activity in the oil and gas sector is positively correlated with periods of sustained declining cash flow resulting from lower prices. If oil prices remain before $60 per barrel for the remainder of 2015, M&A activity may meaningfully accelerate."
ANALYSTS SCOUTING OUT THE PLAYERS
Leben said that in the down market, there are a number of potential targets for acquisitions. In particular, he suggested Oceaneering International Inc. (NYSE: OII), which may be a candidate. The company's shares ended trading on Aug. 27 at $42.21 each, from a 52-week high price of $72.19 per share.
But for now, Oceaneering has its own reshuffling to do. In Aug. 20 statements to the media, the company promoted Clyde Hewlett to Chief Operating Officer; Alan Curtis to Senior Vice President and CFO; and Eric Silva to senior vice president for operations support.
The persistence of "lower for longer" means the oilfield services industry is primed for consolidation, Baird said in a recent note.
"Against a prolonged range-bound commodity price backdrop, we believe the industry remains primed for further consolidation and believe [FMC Technologies Inc.] and [Drill-Quip Inc.] are the next natural candidates, as the likes of [National Oilwell Varco Inc.] aim to diversify their positions," Baird said in an Aug. 26 note.
FMC Technologies (NYSE: FTI) has a market cap of $7.5 billion; Drill-Quip (NYSE: DRQ)'s market cap is $2.55 billion. Shares of both companies are trading at a fraction of their 52-week highs.
National Oilwell Varco (NYSE: NOV) hasn't been immune to the stock slippage from energy companies' 52-week highs, either, but their market cap is almost $16 billion. What's more, the Houston-based company has a low debt ratio and more than $2.5 billion in cash on hand on its balance sheet, CEO Clay Williams recently told Rigzone. And, strategic acquisitions is a key growth area for the company.
Without naming particulars, Williams described buys including smaller, bolt-on transactions that bring more value to the business.