As oil and gas companies gear up for the fall borrowing base redetermination period – essentially, a twice-a-year check-up on a company's credit and debt health in which loan adjustments can be made – what was feared is becoming clear: the fall round isn't going to be as simple as previous spring review.
In fact, it may finally be action taken by banks under the watchful eyes of federal regulators  brought about as a new audit process – that triggers the whirlwind of merger and acquisition (M&A) activity that industry insiders have been expecting for most of this year.
In the spring and fall, banks review the value of clients' borrowing base; if it is found lacking on the loan, the company has six months to get it checked. In the event the company cannot make the payment to the bank, hard choices must be made. This fall, for the first time, federal auditors will be involved in the process.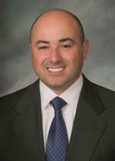 Managing Director & Head of Oilfield Services, Oppenheimer & Co.
"I think with the spring borrowing base redeterminations, people were more flexible," Ramzi Nassar, managing director and head of oilfield services at Oppenheimer & Co., told Rigzone. "No one wanted a flurry of assets hitting the market. I think they're going to be a lot stricter this time around. I think people will have to take measures, where in the spring, there may have been amendments done and banks may have been flexible with their lending capability in the spring. I think you'll see a lot less of that in the fall, and it will force people's hands to take action."
The way Nassar explains it, say you've got a company with $100 million in borrowings, and if your reserves' value had dropped 20 percent that meant the value of your reserved dropped $20 million, which puts maximum draw at $80 million.
At this point in the cycle, the company learns it is $20 million overdrawn and its options are limited. The company can come up with the cash by selling equity and subordinated debt or dump non-core assets.
A Houston investment banker said that in the spring, overall borrowing bases dropped about 12 percent; this fall, the banker expects the average decline to be close to 10 percent, which means a borrowing base of $100 billion will reset to $90 billion and it will be up to those companies –and their banks – to figure out their financing for the next six months.
At Oppenheimer, Nassar said he expected to see a busy fourth quarter.
"Right now, we're still suffering a little bit from a mismatch in buyer and seller expectations, which [held back] a lot of deal flow, and a lot of that can be attributed to volatility. It's hard to value anything. Nine out of 10 CEOs and CFOs that I deal with can't even give me a forecast because they don't know whether to use a $35, $55 or $75 price deck," he said.
EXERCISING EQUITY
Nassar said it all the pressure comes down to the price of oil during that window of negotiation. Should the window be low, companies still have options. They may choose to tap the equity markets. Depending on the reception there, the companies will go to the debt markets. Selling assets is generally the least attractive alternative.
"No one want to sell at the super, ultra-depressed levels that they are today," he said.
David Tameron at Wells Fargo said in an equity note to investors the bank heard warnings shots fired in the spring were a warning shot that more difficult conversations were to come in fall.
Tameron said he expected the industry to respond with more equity in the second half of the year.
"We would hope the market will be more discerning in 2H15 than it was in 1H15 and we are starting to see evidence that may be the case, but we won't hold our breath. We thought the market would be more discerning in 1H15 and it wasn't. We thought the market would be more discerning during the financial crisis (2009), and it wasn't," Tameron said in the note. "So while we would expect it to be more judicious this next go around, we won't believe it until we see it. But assuming crude prices stay at or near current levels, we don't see any way around more equity."
RESCUE FINANCING
Despite the downturn, private equity is still interested in the energy sector. Billions of dollars have been raised in recent years to get into the energy market.
"What we saw in the spring was that some companies were able to raise 'rescue funding' because of the abundance of capital from private equity and hedge funds," said a Houston investment banker. "There still seems to be a good amount of private equity and hedge funds available on the sidelines."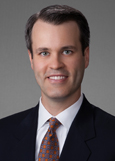 Partner in Debt Finance Practice, Sidley Austin LLP
Herschel Hamner, a partner in the debt finance practice at Sidley Austin LLP, said a lot of private money is still fixated on energy. Hamner noted the disconnect between buyers and sellers, but he believes once the mergers and acquisitions market opens, it will be like deepening gash in a levee.
"I do think you'll see companies that fall into distress, need to sell assets to gain some liquidity, so they'll sell to the private equity funds that hope to go out there and make good returns on those," Hamner said. "It furthers the narrative that there's a lot of capital looking to chase oil and gas assets in the industry, which will help prop up or prolong the low commodity price cycle and will probably help to stave off bankruptcy."
However, for companies that can't access the traditional borrowing bases of the likes of Wells Fargo, JP Morgan or the Bank of America, there is a universe of alternatives, Hamner said. Those other capital sources may be in search of higher yield and be willing to invest in riskier companies, which creates a sort of "mezzanine" debt, the likes of which had fallen out of favor in recent years.
As Hamner explained, "When there's a debt financing, like a term loan, there's also an equity kicker associated with the financing that's part of the consideration. They'll do a loan of $150 million, plus 8 percent, which isn't that expensive for a risky company. But then along with that, [the company] will pay an overriding royalty percent of the oil and gas company's producing assets. That's viewed as the upside, the "kicker."
As cash-strapped companies watch their lines of credit drop during the fall redetermination of the borrowing base, they're going to look and second liens and mezzanine financing, Hamner said.
Investment bankers, in general, were more optimistic about the borrowing base in the spring, before the downturn had gone on so low for so long, a Houston investment banker told Rigzone. However, the prolonged low commodity's environment coupled with new federal scrutiny has added new pressure on the process.
"This is the first redetermination with those regulations in place," the Houston banker said. "We try to work with our clients and find solutions and things that we can do and try to identify things they can do. It's really more talking with them about the environment and what are solutions we can control and then solutions that are outside of bank financing."