Whether you're a young professional just entering the oil and gas industry or a seasoned veteran, networking is extremely important. Networking can help young professionals forge vital connections which will allow them to pursue new career opportunities while industry vets can positively impact and impart knowledge onto those coming up in the ranks.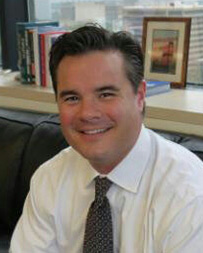 Matt Gelotti, Senior VP, Aon Client Development Group & Director, YPE – Houston Chapter
For many industry newcomers, the idea of reaching out to a complete stranger at a global networking event can be a bit daunting … but it's necessary.   
Matt Gelotti, senior vice president in Aon's client development group, currently serves as director of Young Professionals in Energy – Houston Chapter.
Rigzone spoke with Gelotti, who shared his insight and advice for young professionals on how to network in the field of oil and gas.
Rigzone: For a young professional or someone who has not been in the industry long, on a scale of 1-10, how important is networking?
Gelotti: I would say 11 – networking is extremely important. This industry is a people business and you have to have a strong network. While it's great to have a network within your specific field, having a healthy network outside of your sector is equally important. It's good to network with your competition and forge relationships with them as well. It's beneficial to learn what other companies are doing to remain successful when dealing with similar industry issues. One thing I've learned is that change is constant; people change jobs and companies are being bought and sold; you never know what the future holds.
Rigzone: What types of events should young professionals attend in order to network?
Gelotti: Begin with attending as many events hosted by organizations in your particular field. For example, if you are a petroleum engineer, the Society of Petroleum Engineers would be a good organization with which to become involved. It would be beneficial to attend all of their networking events, speaking engagements with industry leaders, luncheons, etc. I'd encourage young professionals to join any leadership opportunities within certain organizations they can. In a few years, that position may lead to a spot on a leadership board.
Rigzone: How can networking help aid young professionals in advancing their career?
Gelotti: Network with the senior folks at your company. A majority of large companies have mentorship initiatives that are prevalent in the business. Companies are investing in the younger generation who will be moving into more senior roles later in their careers. I would advise young professionals to seek out two to three good mentors whom they view as successful and would be willing to help advance them with their career path. A good place to start is with a direct manager. Developing a good relationship with these individuals is extremely critical. Once you lay the groundwork and develop a good foundation, you can start asking these people questions that can help you advance your career.
Rigzone: What is something an individual can say/do to completely turn you off during a networking function?
Gelotti: Approaching me for the first time and asking for a job … don't do it! Don't offer me your resume upon our first meeting. Think about it this way. If I were to pass your resume on to somebody at a senior level in my company, would I really want to put my reputation on the line without knowing who you are? Your work ethic? What would I say to them about you? Stating your agenda that you need a job off the bat is a major turn off. The energy business is a people business. You have to develop a relationship before you start asking for favors because nobody owes you anything.
Rigzone: What types of questions should a person ask during networking events?
Gelotti: Questions that allow you to get to know a person are great. These may sound like elementary questions, but they are extremely important:
"Where are you from?"

"How long have you lived here?"

"Is this your first time attending this event?"
If you're new to the business, it's also great to ask recommendations on what sort of other events would be good to attend. Be sure to ask the same of possible organizations or associations to join. Give people your business card and let them know you'd like to connect with them. But don't be so aggressive that you are finding them on social media. Social media is good and serves a purpose, but sometimes it is not always the right way to network.
Rigzone: How is networking in oil and gas different than networking in other fields?
Gelotti: I think energy is a solid industry and people are constantly communicating about topics relevant to the industry. Right now the hot topic is the price of oil, and everyone is talking about it. We all want our companies to not only grow, but grow through this. I've been told that for older executives, this feeling about the industry is similar to what happened in the 80s … they weathered the storm and now it's our time to get through this.
Rigzone: Do you have any other advice to offer young oil and gas professionals?
Gelotti: While it's important to network outside of your company, you've also got to have a good internal network. Don't be afraid to walk down the hall of your company and introduce yourself to a senior executive. It's vital that they know who you are. Doing a great job at work is important, but the more people you know internally, they will start to recognize your hard work and maybe begin requesting you to help on specific projects. People will start speaking about you in the lunch room … and that goes a long way.