After a tumultuous 2015 of seesawing oil prices, gut-wrenching declines in the stock market driven by skittish investors and halting hope curtailed by bloody geopolitics that seem beyond anyone's control, the ever-optimistic energy industry is now holding its breath in assessing the second half of a long year.
What can we expect?
"More tumult," said Terry Marshall, senior vice president for the corporate finance group at Moody's Investors Service. "Oil prices will continue to be volatile after the relative stability at $65 in Brent, but there is a lot of uncertainty in the world with what's happening with Iranian sanctions, the market reactions to a potential default by Greece and a slowdown in Chinese demand. And the fundamentals: oil supply that will continue to weigh on the market."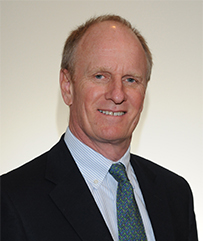 Senior VP for Corporate Finance Group, Moody's Investors Service
He told Rigzone that in the first half of the year, companies that had hedged out their prices were protected and a healthy second-lien market emerged. That's slowed an expected strong mergers and acquisitions trend, but that, too, is expected to lessen in the waning months of 2015 as hedges expire and commodity prices remain low.
And it's in these months that companies who've made the cuts and reduced what's redundant might be more willing to sell.
"I've been surprised to see it's been so slow," said John Lee, professor and Hugh Roy and Lillie Cranz Cullen Distinguished University Chair at the University of Houston, told Rigzone. "I think it will pick up because there are some companies with cash flow problems and they're going to be seeking buyers. And there are companies, including big companies, with lots of cash available that view times like these to make acquisitions, so I think the situation is ripe for mergers and acquisitions."
Some shale players have been able to make $60 oil work in the more economic basins where producers can simply move rigs from one pad site to another, but in much of July, oil has hovered in the $50s.
Companies that are just on the edge of being economic at $60 oil aren't likely to work at $50 oil, Marshall said.
It's probably not wise to make too many predictions, Lee said, but barring any major incident, the fundamentals of the second half of 2015 probably won't look too different than those of the first half.
DOWNSIZING FOR THE RIGHT SIZE
Up and down the energy supply chain, there are stories like those of Geotrace Technologies Inc., a Houston-based service company that has responded to the current markets by tightening their belts. CEO Bill Schrom told Rigzone that his company, a private enterprise founded in 1979, has shut down or scaled back marginal operations and reduced its workforce by 35 percent.
"At this point, we feel pretty confident we've kind of right-sized, but we're playing wait and see. We're finding that a lot of clients have no budgets, or budgets that have to get looked at again — they have to continuously examine them — so it's really hard to read what the clients are going to do. Part of it is just trying to get through this year and hopefully, with a new budget cycle next year, we'll get a little bit better visibility on activity," Schrom said.
"I think we've seen the worst of the fall in the first half of the year."
To that end, Schrom may be right on target. In a recent webinar for investors, Evercore ISI said there are early signs of a recovery at work. Operators are announcing additional rigs, and mid-year CAPEX spending is expected to increase. Plus, Evercore noted, permitting activity has increased with the summer months.
Still, Schrom said, it all comes down to fundamentals — the price of oil — and stability.
"Our clients can generally make decisions if they know what prices are going to be so they can do their economics, so $60 works, $50 works. I think $40 would be harmful, but I think between $50 and $70, as long as there's reasonable stability in price, we'll have activity."
Meanwhile, he said, Geotrace will focus on their consistent work with regular clients.
"We're not looking for growth right now, we're just looking to get through the storm," he said. "I think we have easily another 12 months of marginal operations to get through, but the strong will survive. We'll still be around, but it's challenging for sure."
WHERE IS ROCK BOTTOM?
Moody's Investors Service in New York said the ratings agency expects oil prices will gradually increase through 2016.
Oil and gas producers have largely reduced capital spending by as much as 40 percent in some instances, the supply response has lagged, especially in the United States where the government has forecast that national production will increase by 750,000 barrels per day (bpd) — even with declining production in the second half.
"This will keep pressure on WTI prices into the second half of 2015 and 2016, when the reduction in capital spending finally begins to slow the rate of growth of U.S. shale production," Moody's said.
Going into 2016, especially for the oilfield services companies, there is a host of unknowns, Marshall said.
"There is a real lack of clarity into the 2016 environment for those oilfield companies, probably with greater unknowns than the E&Ps, which are much more predictive about how they fare through this period: they get pressure on their pricing, then as the rig count goes down, contracts start to run out, and they renegotiate a little bit. But as those situations bear out, 2016 could be a very different year for oilfield services broadly," Marshall said.
Opining on expected investor reaction to 2Q15 earnings, which should commence in the coming days, analysts at Raymond James said in an investor note that a continued deterioration in activity coupled with continuing price reductions should make for another downward slope in revenue for the quarter. But there's a long view to consider.
"The questions is, will investors really care how weak 2Q earnings are? We believe investors will worry more about the commentary on where activity is headed," the analysts wrote. "We believe a bottom has developed within general oil service activity, and a recovery is bound to develop. While valuations are simply not attractive on 2015/2016 numbers, a recovery is largely priced in, and valuations cases generally cannot be made until 2017."
CRYSTAL BALL-GAZING
Crucial to many companies at this juncture in the year is where all their calculus will find oil price equilibrium at the end of the year. The consensus, if we can call it that, is that oil prices will settle closer to $50 per barrel than $60 per barrel.
Analysts at Goldman Sachs said in a June note they expect to see WTI price between $50 per barrel and $60 per barrel for several years. Goldman based their lower-for-longer forecast on the post-OPEC environment which poses three deflation pressures, they said, including:
elevated OPEC production levels (above the 30 million bpd ceiling)

new project startups in non-OPEC that could offset rising legacy decline rates

additional shale productivity gains
"Shale resource/productivity gains that push up U.S. oil and gas production and push down prices creates dispersion in America's energy stocks." Goldman said. "We are most positive on shale winners – E&Ps driving productivity gains and shale enablers among pipeline/MLPs/oil services."
Among the upstream companies that Goldman and other investments bank analysts, such as those at Evercore ISI, highlight during the next half include EOG Resources Inc., Noble Energy Inc. and Anadarko Petroleum Corp.