Work is underway on the multi-million dollar TexNet Seismic Monitoring Program, designed by Texas lawmakers to gather and disseminate research on any relationship between disposal wells and an unexpected spate of earthquakes in North Texas.
State Rep. Rafael Anchia, a Democrat from Dallas, wrote the legislation this year, which passed as part of the state budget and became effective in September.
"Our community is rightfully concerned about the unusually high seismic activity in Dallas, Irving and Farmers Branch," Anchia said in a statement. The "study should help us get to the bottom of it."
Bringing industry, academia and the government together will ensure that different perspectives will be represented, said Scott Tinker, director of the Bureau of Economic Geology at the University of Texas.
"At the end of the day, that's where progress is made – with those different groups working together and figuring out how to find compromises that will balance the objectives the different groups," Tinker, also the state's geologist, told Rigzone.
Tinker explained that the primary concern is whether the earthquakes are harming environmental systems.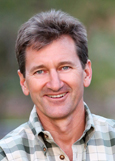 Director, Bureau of Economic Geology
"You could argue they do at some level, but it's not a big deal unless you start having earthquakes that cause damage to infrastructure, and that could be wellbores or pipelines or buildings or bridges," he said. "If the earthquakes are large enough and in areas where those are located, then they can cause damage and that damage can have secondary damage on environmental systems."
Earthquakes are measured on the Richter scale, which can begin at zero and move up or in a negative direction. It's when the scale reaches a positive magnitude of 3 that they can be felt on the surface.
But it's not the hydraulic fracturing on its own that's in question, Tinker said. It's actually the disposal wells in which produced fluids are injected back into the ground that may be related to seismic events.
In 2013, the Texas Railroad Commission said there are about 35,000 active injection and disposal wells in the state. Of those, 7,500 are disposal wells.
"We've been disposing from oil and gas production for a century," he said, adding, "The oil and gas business is really a water handling business. It handles a lot more water than oil or natural gas. You have to dispose that, and it's all permitted and regulated, and there's talk now about how best to do that."
The industry wants to maintain its license to operate, and consumers want them to keep that license so that oil and natural gas is available to grow the economy. Making sound information available and transparent is also key, he said.
"That's a mutual goal," Tinker said, adding that, "If somebody feels the earth move, the industry doesn't want to be blamed."
FINDING A MIDDLE GROUND
The bureau is composed of an energy division, an environmental division and a center for energy economics. In total, about 250 people are working on the project, which will deploy 22 permanent seismometers across the state before the next legislative session at the beginning of 2017. Another 36 portable machines will be placed based in parts of the state that experience most seismic activity.  
The expectation is that the program will provide a better understanding of the base level, natural seismicity in Texas. Most public concern or fear comes from a lack of information, and Tinker said he hopes to provide information that people can trust.
"We really do try to bring energy and the environment and the economy together in research," he said. "I think bringing industry, academics and the government together to do things really does help to represent the different perspectives. At the end of the day that's where progress is made, with those different groups working together and figuring out how to find compromises that will balance the objectives of the different groups."
But research may not be enough to put everyone on the same page.
A report from Southern Methodist University in Dallas and the U.S. Geological Survey two years ago linked earthquakes to disposal wells owned by XTO Energy and EnerVest Operating in North Texas. But this summer, the Texas Railroad Commission, which regulates oil and gas activity in Texas, said there was no evidence the disposal wells caused the earthquakes.
Tinker said he can't control the politics that may try to infiltrate the question.
"Politics are what they are, but we'll do good science and we'll engage all the stakeholders and make all the data available and be transparent about what we do. In that sense, everybody has access to the same information. Good information tends to get people talking about the real issues instead of politics."
Globally, about 20,000 earthquakes between the ranges of 2 and 5 occur each year, Tinker said. About 3,000 of those happen in the United States, but it has increased in recent years. Given the 7,500 wells, when you're talking about a handful or more that might be related to earthquakes, it's not a big number, Tinker said. Up to 100 oil and gas wells may feed into a single disposal well.
"Texas has put skin in the game. The industry is interested and supportive. Universities and researchers have skin in the game," he said. "I think when everyone has skin in the game and is willing to work, good things are going to happen."