Development of regasification infrastructure is picking up in Southeast Asia, as countries in the region seek to augment declining gas production from their mature hydrocarbon basins by importing liquefied natural gas (LNG) in order to meet both export volumes and increasing domestic requirements.
Southeast Asia is an emerging LNG hotspot, with annual demand growing at 45 million tons, outstripping India's 20 million tons, according to a Wood Mackenzie's report released in February 2013.
Malaysia stands as the exception – maintaining its rank among the world's top LNG net exporters in the foreseeable future. Elsewhere in the region – Indonesia, Thailand and the Philippines – LNG is being sought after to feed domestic demand, and this has, in turn, fueled a drive towards expanding regasification capacity.
THAILAND PROGRESSES LNG TERMINAL, FSRU PROJECTS IN MYANMAR
An official with Thailand's state-owned PTT Pcl told Rigzone at a recent conference in Singapore that land acquisition is underway on a planned LNG terminal and floating regasification (FSRU) project in Myanmar. The Myanmar FSRU, to be jointly funded by PTT and Thailand's private power producer Ratchburi Electricity Generating Holding Pcl, is projected to enter operations within the next two years.
Rigzone understands PTT has decided to site the FSRU off Myanmar's Pilok town instead of another identified location off Thailand's Dawei district, partly to meet the domestic supply obligation of its upstream unit, PTT Exploration and Production Pcl (PTTEP), to Myanmar. PTT is also eyeing a second FSRU off Thailand's Channa district in the Songkhla province.
Thailand is in a unique position in that the country derives 90 percent of its domestic sales gas from Myanmar, according to data from PTT. The remaining 10 percent of Thailand's gas imports – which meet 22 percent of the country's gas demand – comes from LNG.
Since 2011, PTT has begun importing LNG from the Ma Ta Phut terminal, which is slated to undergo expansion under a second development phase to increase its annual receiving capacity to 10 million tons by 2017.
Indigenous production accounts for 78 percent of domestic sales gas in Thailand, according to PTT. Thailand's proven reserves are projected to fully deplete in the next six to seven years. With Myanmar imposing domestic gas allocation on PTTEP-operated new phased field developments beyond the producing Zawtika 1A project, PTT has to seek more LNG offtake to secure Thailand's future gas supplies.
PTT has commissioned WorleyParsons Ltd. for the feasibility studies on the site options for the two FSRUs, each pegged at 3 million tons per year. Each FSRU will take three years to build, outgoing PTT Chief Executive Pailin Chuchottaworn said, as quoted by the National News Bureau of Thailand June 4. The Myanmar regas unit is subject to approval from local authorities.
PHILIPPINES EXPLORES LNG OPTION
Like Thailand, the Philippines is also facing a looming gas crisis as reserves at the Royal Dutch Shell plc-operated Malampaya project – the sole producing gas field supplying domestic users – expected to be fully depleted by 2024. With no visibility on any replacement reserves from a new discovery rivaling that of Malampaya, Philippines National Oil Company's Vice President for Upstream Raymundo Savella viewed importing LNG as the inevitable outcome to secure supplies of the "greenest" fossil fuel.
The Philippines Department of Energy plans to replace over 15,000 megawatts (MW) of coal-fired electricity supplies with those from gas-fired plants, translating to rising demand for gas over and above the current requirement, Savella suggested.
In Luzon, where 50 percent of Filipinos reside and gas generates about 40 percent of power requirement, Shell has been reviewing potential sites for its first regas facility.  One informed source said Chevron Corp. had also embarked on feasibility studies on a regas unit in Luzon, although this could not be confirmed with the supermajor.  Savella believes the sprawling archipelago is ideally suited for small to mid-scale LNG developments.
INDONESIA NEEDS MORE FACILITIES TO BOOST LNG IMPORTS
Southeast Asia's other giant archipelago nation, Indonesia, looks set to take the lead in small to mid-scale LNG and regas developments in the region as its president, Joko "Jokowi" Widodo embarked on his pledged 35,000 MW electrification plan during his first five-year term.
For Jokowi to deliver on his pledged electrification plan, Indonesia would require more LNG imports to fill a widening shortfall of domestic gas supplies exacerbated by delays in upstream gas field developments. Large-scale field developments including Chevron-operated Gendalo-Gehem gas and condensate development and Inpex Corp.'s Abadi floating LNG project had been held back by among others, a lack of clarity in the extensions of the existing production sharing contracts.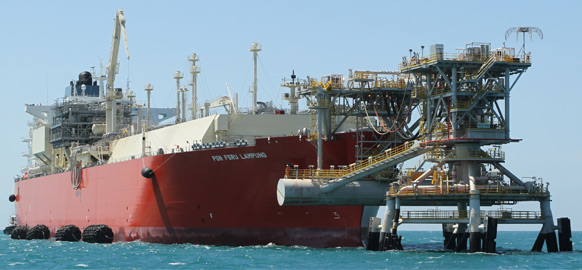 PGN's Lampung FSRU, Source: PGN
Within the last three years, Indonesia has already brought two FSRUs onstream – the Nusantara Regas and the Lampung FSRU. Plans have been mapped out for at least two further leased FSRUs off Medan and Cilacap, although as an Indonesian LNG veteran Theo Lekatompessy pointed out, investment approval on any further FSRUs could not be expected until late 2015, at the earliest. The Indonesian cabinet also looks set to be undergoing a reshuffling, with two key positions influencing the energy sector under review, sources said.
Indonesia's LNG regas and shipping market, however, is buoyed by two major tenders stemming from state utility, PT PLN (Pesero), which calls for the supply of gas and import infrastructure plus the construction of small scale power plants across 32 locations in Java, Sulawesi and West Kalimantan.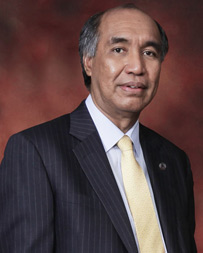 Source: PT Humpus Intermoda Transportasi
Theo, who heads up Indonesia's pioneer LNG shipping outfit, PT Humpus Intermoda Transportasi, believes demand for the cleaner burning fuel alternative to coal could be much improved if the government were to extend subsidies for the use of gas in the industrial sector. Industrial users will be resistant towards forking out the initial investment to convert the coal-fired power plants – for instance at a large majority of smelters across Indonesia – into gas-fired units, Theo said.
Small-scale regas and power plant developments are nonetheless on track to take off not only in Indonesia, but also in the Philippines.
The floating regas segment is dominated by several key players, Hoegh LNG Partners LP, Golar LNG Ltd. and Excelerate Energy L.P., building businesses out of operating leased units. Other industry players including Australian engineering giant WorleyParsons are also weighing opportunities in the emerging regas and power plant business. 
WorleyParsons' Senior Vice President of Global LNG and FLNG Paul Sullivan said discussions are underway with a potential partner on the joint development of a generic LNG storage and power solution that can be "applied anywhere in the world".