One of the largest private oilfield services companies in North America, Fort Worth, Texas-based FTS International has focused on operational excellence, technology and safety to stand apart from the competition.
CEO Greg Lanham, a regional finalist for Ernst and Young's Entrepreneur of the Year award, said the company has used that trio to propel the business forward. And, since FTS' inception in 2006, its evolution since has impacted and been a product of the unconventional oil and gas industry.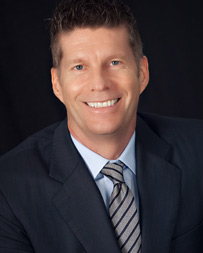 But the feast-or-famine nature of the energy industry has hit FTS, too. Low commodity prices and delayed drilling has impacted the services industry particularly hard, with industry leaders such as Schlumberger Ltd. laying off thousands of workers. FTS, too, has cut costs by consolidating offices and reducing their workforce.
Lanham took time recently to address Rigzone's questions about the industry and FTS' future in it.
Rigzone: Tell us about your career in oil and gas. What appealed to you about the industry?
Lanham: I worked for Anadarko Petroleum Corp. for 20 years in various capacities, working first in the United States and then as president and general manager of the Asian subsidiary. Then I worked with Temasek as global head of energy and managing director of investments. I've been fortunate to live and work all over the world, including Africa and Asia. The oil and gas industry has always appealed to me. It is constantly evolving, with lots of opportunity for innovation. Our industry employs some of the hardest-working men and women I know, and they are helping to develop vital energy resources.
Rigzone: Singapore's state-owned investment company, Temasek Holdings, made a $2 billion investment with FTSI, formerly known as Frac Tech, in 2011. What made FTSI interesting to Temasek?
Lanham: FTSI was born out of the emergence of the U.S. unconventional oil and gas industry, and the company played a material and strategic part in contributing to the evolution of the industry. The opportunity to take the unconventional approach and technology to other countries to develop their resources also made FTSI attractive.
Rigzone: What have been some of the challenges – and how did you overcome them – during your tenure at FTSI?
Lanham: When I first came to FTSI, I was faced with several challenges. First, an influx of competitors entered the market around the same time supply began to outpace demand, creating significant margin compression and overcapacity. Second, the buyout financing was comprised of debt with prohibitively restrictive covenants. So, one of the first things I tackled was improving the balance sheet and our resilience to industry cyclicality, ensuring the company had a sustainable capital structure. We also created a competitive niche by building a horizontally integrated business model, focusing on the services that customers demand instead of carrying the entire supply chain. This included selling our proppant and rail logistics business lines and increasing our wireline capacity tenfold.
Rigzone: How has the low price of oil impacted FTSI?
Lanham: Unfortunately, FTSI hasn't been immune to the drop in oil prices. We've seen operators scale back on their completions plans, so we've adjusted accordingly. We have had to make tough decisions to maintain our financial health. The positive news is that we prepared for the down cycle during the last upswing, and we're focused on delivering service quality and safety that exceeds our customers' expectations, so I think we'll emerge from this cycle an even stronger company.
Rigzone: How do you stay ahead of the competition?
Lanham: Operational excellence, technology and safety are three key areas that keep us ahead of the competition. We focus on customer service and delivering the highest possible value to our customers. Our size also plays a part in that – we are nimble and able to quickly adjust based on our customers' needs. In addition, our technology sets us apart from most other providers in the industry. We have a world-class corporate technology center in Houston, where our experts are focused on developing the methodologies, fluid technologies and fracture designs that are helping our customers achieve outstanding results. Last but not least, our current safety record is at least two-thirds lower (better) than the industry average. That record didn't happen by chance, but rather by design. Safety is a primary focus for all of our employees and we've implemented numerous programs to keep our people safe. Some examples include our comprehensive 21-day training programs for equipment operators and innovative engineering, such as our Remote Actuated Manifold (RAM) which keeps our people out of the high-pressure zone. 
Rigzone: FTSI completed its most recent acquisition in December when the company acquired substantially all of the assets of J-W Wireline. What might interest you in other acquisitions? Are you more interested in purchasing assets or acquiring other companies?
Lanham: The wireline acquisition was definitely strategic for us, helping to round out our horizontal business strategy. We would evaluate future acquisitions against that same strategic model.
Rigzone: What kind of growth pattern do you plan for FTSI in the next five years? Will growth at FTSI be more organic or acquisitive in nature?
Lanham: SinoFTS, our 15-year joint venture with Sinopec, will play a part in our growth as we expand internationally. We are excited play a significant part in the development of China's shale resources. We are custom manufacturing the equipment ourselves here in the United States and our first fleet is expected to deploy later this year.
Our technology continues to set us apart. As more operators discover how they can optimize their completion results by having more insight into their formations and developing more complex fracture designs, we will be well positioned to capture additional market share.
Rigzone: In your view, what are the primary challenges in the industry?
Lanham: Certainly commodity pricing is the biggest challenge at the moment. That is putting pressure on the industry as a whole. Preparing for down cycles when the market is up and vice versa is key to creating a sustainable organization. I think the challenge is to adapt and stay ahead of the trends. We need to challenge status quo and come up with even more innovative and efficient ways of doing business.
Rigzone: How likely is it that FTS would one day trade on the public market, and why?
Lanham: If market conditions supported a public offering, that is something we would consider.
Rigzone: What is the best business advice you've ever heard?
Lanham: I think that one of the best pieces of advice I've heard is to build a leadership team that is diverse in thought, position your people to be successful and allow them to perform their roles. That's the culture we've built at FTSI, and it allows each of us to play to our strengths and achieve our vision to make FTSI the preferred well completion partner.