Singapore-based Norfin Offshore Pte Ltd. focuses primarily on Nigeria and West Africa, highlighting the interconnectedness of the global petroleum industry, where geographical constraints are often transcended. Recent developments in Nigeria, where a new president – set on reforming the petroleum sector – appointed a former Exxon Mobil Corp. executive to head state-owned Nigerian National Petroleum Corp. (NNPC), may lead to improved business climate for investors. 
Nigeria holds around 180.1 trillion cubic feet of gas reserves in 2014 – the largest in Africa – and has the second largest oil reserves of 37.1 billion barrels in the continent, according to BP Statistical Review of World Energy 2015. Despite the abundance of hydrocarbon resources, Nigeria faces challenges in drawing investments, as the U.S. Energy Information Administration (EIA) noted in February that oil production has been "hampered by instability and supply disruptions, while the natural gas sector is restricted by the lack of infrastructure to monetize natural gas that is currently flared." 
Rigzone asked Norfin's Executive Chairman Charles Udonwa about his thoughts on Nigeria's petroleum industry and his plans to tap opportunities in Nigeria in the current industry downturn, including the growing deepwater segment in West Africa.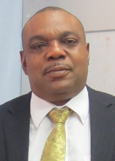 Executive Chairman of Norfin Offshore
Source: Norfin Offshore
Rigzone: What are your views on global oil prices and the timeline for recovery?
Udonwa: Low oil price is affecting the offshore marine vessels support market negatively and looking ahead, there will be surplus supply of oil as Iranian supplies return to the market. But there is some positive news. Recently, OPEC [Organization of Petroleum Exporting Countries] forecast higher oil demand from next year. To achieve recovery and sustainability in the offshore support market, there must be a balance in oil prices. I see the current trend of low oil prices continuing until September or October, after which prices may recover to $55 to $60 a barrel next year as global oil demand rises – due to growth of middle class in most countries.
Rigzone: As Norfin operates in the offshore support vessel (OSV) segment, what is your view on the present day rates and how do you deal with the current oversupply?
Udonwa: As expected, due to the current low oil price, the oil majors are cutting back on operational cost, thus reducing vessel charter rates. We have seen a trend whereby most countries are adopting cabotage regulations to protect, sustain and encourage indigenous ship owners even in Africa. So I think vessel oversupply is only felt in Asia and Europe. In some of the African or South American countries, vessels charter demand is stable.  
We see better demand for platform supply vessels (PSV) and anchor handling tug supply (AHTS) vessels. I think the market is going through an adjustment to accommodate to the existing oil price. Most of the buyers and builders have reduced production. So by next year or the year after, there should be a balance in the availability of vessels because oil majors are taking in vessels that are not more than 10 years old. A lot of vessels will be taken out for demolition and this will help the market to adjust itself.
Rigzone: How challenging is the business environment for Nigeria's offshore oil and gas sector?
Udonwa: Nigeria, like any other oil producers, faces challenges. The situation is made worst in Nigeria as it is a Third World country where corruption and a lack of transparency in contract/policies are rife. The industry in Nigeria also lacks relevant manpower.
For the OSV market, securing contracts is a major challenge as the process is not transparent but based on relationships with who you know either at the oil majors or at NNPC. We have observed with sadness as companies with no vessels have tendered and were awarded contracts. We thought that with local content regulations, the lack of transparency in contract awards will be eliminated, but this was not the case. Procurement managers at oil majors say they are abiding by local content regulations. They listed all the companies with vessels for a particular category without taking cognizance on whether the companies/vessels as registered are available, or on long term contracts with other oil majors. As such, you can have your vessels in Nigeria with no chance of being awarded contracts. So I think this require adjustment. Most Nigerians have complained and petitioned the government and NNPC. Somehow I think there will be changes.  
Another major challenge facing Nigeria now is NNPC's failure to meet their obligation in the joint venture re-capitalization for new oil field development. Also, there is not that much demand for vessels as drilling and production spending are lower than in previous years when the oil price was high.
Rigzone: How intense is the business competition in Nigeria?
Undonwa: I wouldn't say there is much rivalry as there are a lot of opportunities in Nigeria. The primary concern is transparency in contracts. In Nigeria, I would say, most people in the industry know each other and share experiences and concerns. The environment for success in business is good as competition is not so intense, so I wouldn't say there is very high competition between Norfin Offshore and other firms. We focused on our own area and the other companies focused on theirs.
Rigzone: Nigeria has seven offshore projects that are planned for development. Do you see any delays in getting approval for these projects?
Udonwa: I would say that we expect delays in the take-off of these planned field developments. Joint venture capitalization is a cause for concern. Also the total project cost against the current oil prices has created hesitation. The prospects of Nigeria and future field development are positive especially with the new government led by President Mahammadu Buhari. The anti-corruption policy has been viewed positively and with the new head of NNPC appointed, we expect a lot of changes in Nigeria's oil and gas industry. Right now, the new government is trying to improve transparency to encourage foreign investment.
Rigzone: Norfin Shipyard is under construction in Calabar, Cross River State in Nigeria. Can you provide an update on the construction?
Udonwa: We have some delays due to infrastructural access to the location. The new government has promised to develop the general utilities, such as roads and electricity, for the area. The masterplan completion for the area is 2018. So we are going to work with the government plan to fully start up Norfin Shipyard in first half of 2018. We are pushing resources into it, we have cleared the area, now they are doing some filling. The next stage would be to do the shoreline.
The yard arose as there was no big shipyards in West Africa. The largest yards are 328 feet (100 meters) or 492 feet (150 meters) long docks. Those who operate large vessels would have to take them all the way to Europe or to Asia to repair. If we build yards with at least 820 feet (250 meters) or 656 feet (200 meters) long docks, it would give us an advantage in the market. We are also looking to construct small DP2 (dynamic positioning 2) AHTS vessels that are 180 to 197 foot (55 to 60 meter) long at Norfin Shipyard. With the recent call by the G7 leaders to move from dirty oil to clean fuel by 2050, we have very limited time to support the oil and gas industry in Nigeria. We are also interested to build liquefied natural gas (LNG) vessels, liquefied petroleum gas vessels and floating production storage and offloading vessels.
In Lagos, there are growing interests to build yards because Nigerian LNG Ltd. – owned by state-owned NNPC (49 percent), Royal Dutch Shell plc (25.6 percent), Total LNG Nigeria Ltd. (15 percent) and Eni S.p.A. (10.4 percent) – spent around $500 million yearly to repair their ships worldwide. If that money is spent locally for ship repairs, it would add some value and create jobs in Nigeria. Our deepwater Norfin yard will be the biggest new yard planned.
Rigzone: Do you have adequate and relevant manpower for the shipyard when it opens?
Udonwa: We have good schools for welding and those kind of manpower, but for others like engineering and design we don't have adequate manpower. We plan to bring in foreigners to help start up and train Nigerians to take over after a certain number of years. It is a long term process and we are talking with an institution in Singapore and in contact with the government in Nigeria to see how we could operate as the liaison for the long term goal in industrial training.
Rigzone: Besides Nigeria, where are the growth areas that Norfin is looking at in West Africa?
Udonwa: West Africa I would say offers a wide scope of opportunities – from Angola to Congo to Gabon and Equatorial Guinea for oil and gas projects. So it depends on who has the energy, manpower or resources to spread across these countries even up to Ghana. Most of these countries have started to push for cabotage regulations, thus to be successful, we will have to adapt and expand our offices to most of the West African countries. We have had several demands for our vessels in Congo and Gabon, but we don't have enough vessels