If a worker compares where they currently are in their career versus where they began, several factors should come into play. Career advancement is the goal for working adults, millennials in particular, and while hard work and dedication are certainly large contributors to career advancement, it's also important to consider the individuals who had a hand in taking the worker to the next level. Those people are mentors and sponsors, and they can be extremely valuable to young workers in oil and gas.
MENTORS AND SPONSORS: WHAT'S THE DIFFERENCE?
Though mentors and sponsors share some similarities, they play two very different roles. Mistakenly, many people use the titles interchangeably. It's important to know the difference and understand how each is uniquely purposed to help a person succeed in their career.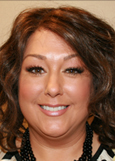 Learning & Development Manager, Americas, Lloyd's Register
A mentor acts as a sounding board and provides guidance and support to a mentee, but expects very little in return, Stacey Farmer, learning and development manager, Americas at Lloyd's Register, told Rigzone.
A sponsor, however, has a much more vested interest.
Sponsors have more power and influence in a company and they really go to bat for people whom they believe in.
"Sponsors are people who have seen and respect your work and are willing to vouch for your capabilities and skills," Kim Floyd, vice president of Talafery Media Group, told Rigzone. "I think of sponsors as gate-keepers. They can open doors or close doors."
Floyd stressed that sponsors must really know a person before putting their name on the line for that person.
"If I sponsor you, it's almost to say 'don't let me down,'" she said. "Show up, work hard, put in the hours and do excellent work – not just good work, but excellent work. For me, the reward is when I see the person I sponsored exceed."
At times, the mentor relationship can transition into a sponsor relationship because you've had a hand in molding that person, you trust their ability and work ethic and you know what they're capable of, so you feel comfortable vouching for them, said Floyd.    
DETERMINING WHO'S BEST SUITED FOR YOUR NEEDS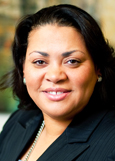 Vice President, Talafery Media Group
For Floyd, she has been a part of structured mentor relationships, but said many of her mentor relationships have happened more organically (i.e. people she's worked with).
"For myself, I understand the importance of mentors and sponsors because I've been there," she said. "I've been the youngest person in the room … the only woman … the only minority …"
Floyd refers to her mentors and sponsors as "angels," describing them as people who looked out for her and took her under their wing.
It's because of those angels who helped her that Floyd believes it's important to help the next generation. 
"I've had people work for me who want to go to the next level and I want to help them. If they work hard and do what they're supposed to do, I'll help them succeed," she said. "I work well with younger people because I understand the struggle. You've always got to prove yourself – come early, stay later, work harder. If I see that somebody truly wants it, I tell them 'let me help you get it.'"
Determining whether or not you need a mentor or sponsor depends on where you are in your career and where you're trying to go.
"If you're coming out of college or are new to the industry, you probably need a mentor, someone to guide, nurture, coach, teach and mold you into a sharper, better worker," said Floyd. "Sponsors usually want people who are more prepared and have more industry experience, people who have already been mentored."    
In a world where who you know can weigh almost as heavily as what you know, having the right sponsor can catapult you to the position you've always dreamed of.
In industries identified as having an underrepresentation of women or minorities, such as oil and gas, mentors and sponsors can be extremely valuable.
"The glass ceiling and some of the good old boys club is still around," Floyd said. "Looking back, if it wasn't for certain people who saw something in me, I may not be where I am today. I had people walk me in doors I couldn't have myself at the time. If I see somebody – young, woman, minority, whoever – if they're ready, I'll mentor or sponsor them."
Farmer offers four steps for millennials who are searching for a mentor:
Know what you want before you seek a mentor. Most millennials are seeking more career advice. Some may want information on networking or industry knowledge. This is something the mentee needs to know ahead of time.
Start identifying potential mentors. Mentees should think outside of their own cube or department. A mentor could be someone that is family, or someone the mentee meets through industry trade organizations or networking events. No matter who it is, mentees should find somebody who inspires them and whom they want to emulate.
Ask for the mentoring relationship. I recommend that a mentee speaks with a potential mentor to see if it's a workable relationship. Define expectations, purpose, goals, the mentee's availability, frequency of the visits and meeting time. Typically speaking, the mentee should drive this relationship.
Be prepared and commit 100 percent. Mentors will rarely expect anything in return for their time. But the mentee should arrive on time and be prepared for conversations. Mentees should give their mentor topics they'd like to discuss ahead of time so that mentors can prepare, which will lead to a more successful relationship. 
THE TRUE VALUE OF A MENTOR: A MENTEE'S PERSPECTIVE
However the mentoring relationship takes form, whether formally or more informally, the benefits to the mentee can transcend job after job.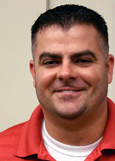 Blowout Preventer Surveyor, Lloyd's Register
Jason Jetton, blowout preventer surveyor for Lloyd's Register, was given the opportunity to participate in a mentorship program and assigned a mentor as soon as he was hired by the company.
Though Jetton had previous industry experience, the technical advice and knowledge he gained from his mentor filled in knowledge gaps he had in certain areas, he told Rigzone.
"Being able to bounce ideas off of seasoned, experienced employees is invaluable to young generations coming into the oilfield," said Jetton.
His mentor taught him how to build customer relationships, communicate with customers on location, streamline the inspection process, be efficient and minimize issues.
"It's important to receive mentor training because of how fast this industry can grow and change," he said. "You need someone with experience and someone who can guide you into solutions or how to find solutions. Even though the industry changes quickly, problem-solving is something that has been around for generations."
Business Development Analyst, Lloyd's Register
Jenni Corcoran, business development analyst for Lloyd's Register, had a less formal mentor relationship than Jetton's. When Corcoran was appointed to lead an internal project, she worked closely with the project representative, who soon became her mentor.
Corcoran, who was new to the industry when she found her mentor, was "looking for knowledge and guidance."
"Mentees should find somebody who sees potential in them and is willing to help them reach that potential … somebody that will challenge them and encourage them to keep learning," said Corcoran. "Essentially, the mentor should have reached goals you would like to reach and exhibit behavior you'd like to mirror."
Corcoran's mentor relationship is ongoing and she said she learns something new from her mentor every day.
The industry "is so big and widespread and there are so many paths you can take that having someone who has been in the industry for a while can provide knowledge and guidance," she said. "It can be overwhelming when you think of the size and complexity of the industry itself. Having that rock behind me saying, 'no, you're good, keep going,' has helped me out a lot."
BREAKING THE MOLD: MENTORS AT ANY AGE
Here's an analogy: mentors are like milk. Here's the explanation: sometimes mentors have an expiration date, too, according to Farmer. Her advice: refresh your mentors as needed.
She also disagrees with the common thought that mentors have to be older than the individuals they mentor.
"Mentors come in all age ranges," Farmer said. "There are millennials who serve as mentors and they don't even know that they're doing it."
Farmer shared that she has two mentors: one 20 years her senior and one 10 years her junior.
"It's absolutely amazing the things I have learned from both," she said. "There's an assumption that just because you're older, you're wiser. I disagree with that."
When selecting mentors, Farmer said it's best to find someone who truly cares about you and your development, someone who is willing to tell you the truth. Their age shouldn't be a factor.
Floyd referred to millennials as "the fearless generation," and said younger people see things from a different perspective.
Millennials "don't want to work for someone forever," she said. "They are go-getters. That's inspiring."