The world is awash in crude and overwhelming dwindling consumer demand. And just this week, the Western world responded by unleashing half a million barrels every day of Iranian oil, threatening to crush dismal commodities prices to stupefying lows. Or so many theories go.
But the energy sector in 2016 is in a different world than the one that existed in 2012, when those sanctions restricted Iran's participation in the world market.
Despite the vast volumes of hydrocarbons beneath Iran's salty deserts, its production was weakening. Since that time, capital and technology have abandoned the country. David Pursell, managing director and head of macro research at Tudor, Pickering Holt and Co. in Houston, said some estimates suggest Iran produced half of its fields years ago. Resuscitating them would require an influx of expensive technology when cash is in short supply.
"If Iran was on a decline before sanctions, and all of a sudden, it's pulling the fields less hard, but also underinvesting in both capital and technology, we would argue there's a chance that 500,000 barrels a day might be a stretch," Pursell told Rigzone. "The market is worried, if not scared, that it could be more than half a million barrels a day."
And, it's hard to say for sure what Iran has in store because of widespread speculation of "leakage" deals in which a couple hundred thousand barrels of oil move across the border each day into Iraq for sales, Pursell said. If Iran can deliver 500,000 barrels per day simply from tapping its build-up of inventory, it would take a couple of months to see what the country can truly add to production.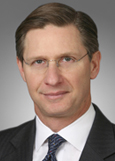 Akin Gump Strauss Hauer & Feld LLP
Capital Flows to Opportunity
The lifting of sanctions – and especially the suspension of the European Union's restrictions on the financial services sector – make it more likely that non-U.S. companies will first venture into Iran, said Wynn Segall, a partner in the Washington, DC, law office of Akin Gump Strauss Hauer & Feld LLP.
"For European and other non-U.S. companies, Iran is essentially open for business," he told Rigzone.
But even that business remains subject to some remaining restrictions imposed by other countries in connection with non-nuclear concerns regarding Iran, such as other weapon proliferation and terrorism.
The new order established by the lifting of nuclear sanctions has produced a landscape in which non-U.S. companies have broad latitude to re-enter the energy market in Iran and to acquire mature Iranian-sourced oil and gas, he said. But U.S. companies, as a general proposition, remain subject to broad U.S. restrictions notwithstanding new general licensing provisions allowing activities of foreign-owned affiliates – foreign affiliates – of U.S. companies that are independent of U.S. parent company involvement.
The general license for foreign subs of U.S. entities generally allows them to engage in activities that are permitted under the laws of the country where they operate, but subject to a few important caveats. A U.S. parent company may opt to change its policy, allowing its foreign subsidiary to pursue independence. But limitations on how such foreign subsidiaries can then proceed include strict exclusion and prohibition of the provision of "facilitation," support, direction or other involvement of a U.S. parent company, or other "U.S. Persons," in any subsequent Iran-related activities. Moreover, U.S. sanctions still prohibit such foreign subsidiaries from engaging in transactions that involve blacklisted U.S. sanctioned parties," Segall explained.
Looking beyond the general license for foreign subsidiary activities and other changes in U.S. law, there is a significant practical question that U.S. companies will need to address in considering whether this path to new business opportunities in Iran is practical for their business, he said, including whether the company is comfortable and consistent with their general business practices to have a foreign subsidiary act autonomously without parent company involvement.
"In other words, when it comes to fundamental management and governance practices, are companies really going to be able to say to their foreign subs, 'Go ahead and do what you like. We'll look at your revenue, but we're not going to want to actually participate in discussion or decision-making on fundamental business decisions you make about whether to pursue a particular contract, investment or joint venture," he said. "Ultimately this will be a critical business judgment, informed by consideration of related legal, reputational and investor relation risks, that executives in individual U.S. companies will have to make in order to determine whether or not the foreign subsidiary path to Iran is practical and meaningful for their organizations to pursue." 
Banking on Returns
Companies in both the United States and abroad will likely be cautious in their approach to operating in Iran, said Amy Myers Jaffe, executive director of energy and sustainability at the University of California, Davis.
"There are a lot of things that have to be undone, one thing at a time – as part of lifting the sanctions,  was also allowing Iran's banks back into the banking system. That's the important element because everything [involved] is going to involve finance," she told Rigzone.
What's more, there are inherent challenges in simply doing business in a post-sanction Iran. Managers may be concerned about issues that arose when Western companies have operated in places such as neighboring Iraq, where procurement and equipment can be onerous. Granted, part of the challenges in Iraq involve its own transition, but in the end, Myers Jaffe said, "Iran is still going to be complicated."
Whether companies opt to spend precious capital resources in Iran will have a lot to do with timing, Myers Jaffe said.
"Companies are interested in showing their shareholders that whatever they're doing when they're deploying capital, it's going to be not some futuristic things where [they] invest $6 billion and in 2030 or in 2025, production" begins, she said.
Shale was an easy sell because successful companies could demonstrate a successful return on investment within a year of deploying capital. Also, energy companies want oil – not condensate – and so the resource itself is under scrutiny.
"If the production profile looks like its decades from now, and not a few years from now, it's going to be less attractive to a lot of companies," she said.
Segall said even with the licensing granted to foreign subsidiaries of U.S. companies, it's still more likely European nations will be among the first to dip into Iran's resources.
"Even before the sanctions were usually lifted, non-U.S. executives were already meeting with their Iranian counterparts to explore potential opportunities," he said. "I expect we're going to see a lot of activity by non-U.S. companies in the energy sector. For U.S.-based companies, it remains to be seen what the art of the possible and the practical will be for the foreign subsidiaries."
Among the most likely first movers are large multinational companies, such as Italy's Eni S.p.A. or the integrated French company, Total S.A., Myers Jaffe said. BP plc, another expected contender, has said it's taking a more cautious approach.
The British oil and gas giant's CEO, Bob Dudley, told the BBC his company isn't necessarily in a rush to wrangle resources in Iran. Other sanctions, such as those in the United States that restrict corporate arrangements with foreign subsidiaries, coupled with the freefall in capital spending, make opportunity in Iran a wary pursuit. Plus, with Mexico entering the open market and BP's commitment in the North Sea, the company will likely take a measured approach to Iran.
"I don't think anyone will invest in Iran just because it is Iran," he told the world news organization. "I think it has got to be an economic decision on the use of our very scarce capital."
Perception Plays on Price
At TPH, Pursell noted that in June 2008, oil was $145 per barrel and well on its way to $200. The story line at the time? Demand is really good and demand is tight. Except, demand wasn't good and it was falling apart, Pursell said. And if anyone asked questions about where this demand existed, the answer was in China, a nation that operates in such opacity that you never really know.
"Then they said, 'Well, demand must be good, or the price wouldn't be $140'. But you're seeing that exact same behavior today, which is, 'Oh, demand must be bad.' But no, demand is actually very good," he said. "The term glut is commonly thrown out there – we may get a glut if demand goes to zero, but the most recent trending data from the [Organization for Economic Cooperation and Development] has actually been pretty positive."
As such, Pursell said he's more optimistic about a recovery today than he was just four months ago, and TPH is bullish on $85 oil in the second half of 2016 when inventory decline becomes more pronounced and demand is expected to grow significantly.
Pursell said the numbers point to recovery, but given the tenor of geopolitics in the Middle East, numbers can change.
"What are we worried about? Well, if Saudi says, 'You know what? We're tired of the Iranians. We're going to increase production and match their growth one-for-one. I don't think so, but that's a possibility. And then if you saw a replay of 2008 and 2009, well, all bets are off and you can push a recovery out into 2017," he said.
Still, Iran is more likely to produce incremental barrels, he said.
"I think we should be more worried about Libya than Iran just because … if peace ever broke out there, you could see a surprise … but what happens in these time periods, the narrative is driven by the price," Pursell said.