As U.S. oil and gas continues its "lower for longer" path, the question arises of whether a bailout – such as the one granted to the automotive industry at the end of the 2000s – has become part of the national discourse.
The automotive industry's rescue amounted to a bill of $9.3 billion once the government was reimbursed for its effort; even with the multi-billion dollar cost, Treasury leaders said it was worth it.
"The government's actions not only saved GM and Chrysler but they saved many businesses up and down the supply chain," the Treasury Department said in a statement. "The decision to rescue the American auto industry helped the economy recover from the financial crisis and enabled the auto industry to come roaring back."
But the same approach to the oil and gas downturn wouldn't likely have the same impact. To begin, the industry itself doesn't want it. But what's more, the circumstances are very different, said economist Ray Perryman, president and CEO of The Perryman Group in Waco, Texas.
Ray Perryman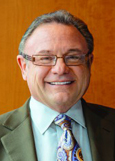 President & CEO,
The Perryman Group
"The auto industry involved a few very large companies and hundreds of thousands of jobs, and loans that were repaid with interest. While there are large firms in the oil industry, they are primarily diversified energy companies that have other interests (including refining, which is doing well). The oil industry has large numbers of smaller firms in oil and gas whose assets can be absorbed by others," he told Rigzone. "The industry structure was quite different."
The key difference between the woes of the auto industry and those of energy is that the automotive industry needed a structural fix that was decades in the making. Meanwhile oil and gas is experiencing the downside of its cycle, he said.
When commodity prices were high, many oil and gas companies took on substantial debt for exploration and production (E&P), which left them highly leveraged. Some now face restrictive covenants and investor expectations. Still, Perryman doesn't expect a major federal bailout of the industry, nor does he believe one will be needed.
But there are steps the government could take. Allowing exports was one move the federal government took that will assist the industry, and tweaking bankruptcy law might also be worth considering. In addition, some forbearance on regulations and requirements that add to the industry's expense and resources during this difficult time could be palatable, Perryman said.
But, as happens in many industries as they go through challenges, there will be some companies that don't survive. That will be an opportunity for those with significant cash reserves to grow through purchasing those assets and leases, Perryman said.
"This pattern is difficult for those who cannot sustain their operations, but [it] is inevitable and a part of the way in which capitalist economies progress. There will be some reshuffling, but the industry will endure," he said. "Some accommodations to ease the pressures would be beneficial, but any wholesale changes to meet a cyclical phenomenon would not be appropriate."
Sending Out an SOS
In January 2016, John Kilduff, a partner at investment management fund Again Capital, penned a piece for CNBC in which he laid out the case for a government bailout of the oil industry.
"It is time to send out an SOS, before it's too late," he wrote. "This time, SOS stands for 'Save Our Shale' industry."
Kilduff proposed a potential "windfall" profits tax on energy companies during prosperous times, which would be used to supplant financial assistance that the U.S. industry could tap when prices drop. Among his other proposals:
Pay producers not to produce, but maintain wells "just like we do to protect our farmers and agricultural industry"
Offer oilfield workers enhanced unemployment benefits
Enable a federal agency to buy drilled-but-uncompleted wells (DUC) to create a secondary Strategic Petroleum Reserve
In the short term, such an assist could be helpful, Bill Schrom, CEO of Houston-based Geotrace Technologies, told Rigzone. However, he added, it would be "very bad" in the long-term.
"It creates false economies. Holding on to old assets causes new technology launches to be slowed. A tax starts off nice but the proceeds often get deflected to protect other deficiencies in other areas of government spend[ing] and taxes always go up," he said.
Bill Schrom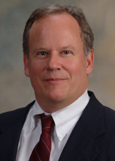 CEO,
Geotrace Technologies
The government already provides certain subsidies to oil producers, a fact not lost on groups that oppose the fossil fuel industry. And many oil and gas advocates say that much more intervention from the government could drift into over-reach. Dozens of pending regulatory measures, including one currently in litigation to limit hydraulic fracturing, may create a greater burden on the struggling industry, Dan Naatz, senior vice president of government relations and political affairs for the Independent Producers Association of America (IPAA), told Rigzone.
"I think the real key is to let our members, who are driven by the free market, do [business]," he said. "You have really seen a testament to the free market [through] what's happened with American oil and gas in the last 10 to 15 years."
Dustin Childers, an industry analyst currently working with the downstream business unit at Exxon Mobil Corp., said the ideal arrangement would be for the industry to self-regulate.
"It might be slightly different from a global standpoint, but from a North American or U.S. standpoint, the biggest burden that you're going to see with companies right now is the regulations the (Environmental Protection Agency) is trying to implement," Childers told Rigzone.
To be sure, many in the industry are skeptical of the motives behind government intervention. Naatz explained that once a regulatory environment becomes too onerous for operators, producers will have to leave the industry.
Dan Naatz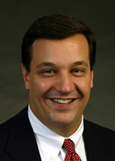 Senior VP of Government Relations and Political
Affairs, IPAA
"We can have a discussion on whether that's the environmentalists' real goal, but there is a very heavy effort to keep [fossil fuels] in the ground and the administration sees the regulatory process as a way to achieve that goal without a frontal assault," he said.
Rather, the government's approach, Naatz said, should be "First, do no harm."
"If you look at this incredible renaissance that's happened with the shale revolution, that's really the free market at work. You won't run into any member of ours that doesn't say the government has a role in that. The government has a role to protect health, safety and the environment … while at the same time, allowing companies to get out, explore and operate."