The collapse in the price of oil late last year has prompted the firing of staff left, right and center in the oilfield engineering and services industry.
Major oilfield services companies, such as Baker Hughes Inc. and Halliburton Co., have taken the hard decision to shed employees in the thousands while many other services companies have been giving a less-than-rosy picture of how they see their businesses coping with oilfield project cancellations and delays in the short-to-medium term.
Recently, at GE Oil & Gas' annual meeting in Florence, Rigzone caught up with Vice President of Human Resources Harry Elsinga, to see how the company is adjusting its recruitment strategy amid the gloom and doom in the sector.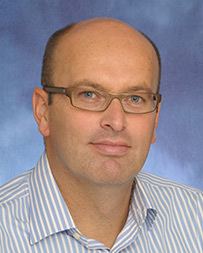 Harry Elsinga, VP Human Resources at GE Oil & Gas
Two years ago, GE Oil & Gas had plans to recruit some 2,000 additional staff between 2013 and 2016 for its Subsea Systems division alone. The firm's CEO at the time, Daniel Heintzelman, highlighted the fact that some 50 percent of the world's 10 million oil and gas workers would be eligible to retire in 2015, meaning that the industry was facing a human resources challenge.
But a slowdown in activity in the oil and gas sector last year means the business is now more circumspect when it comes to recruitment.
"We've carefully built up a workforce of very skilled folks around the world. And, of course, we will adjust the cost structure where we need to, based on the market demands and products being sold and services being required. At the same time, we've been on a process for simplification for about a year-and-a-half to 2 years in GE at large and also within GE Oil & Gas," Elsinga told Rigzone, emphasizing that GE has been focused on taking costs out of its business for a while rather than simply acting in a reactive fashion to the recent fall in oil prices.
"We were asking: 'Are we organized in the smartest way or in the most customer-oriented way? With this organization that we have today, are we delivering the best results possible in the marketplace for our customers?'," he added.
"I would say we started earlier [than others] because of our simplification process. But we didn't have a crystal ball to say: 'Ah, we see the oil price coming down.' Of course, we are not immune to that. So we've definitely taken costs out, variable costs, in certain areas. Some of our product lines are more exposed, right now, to [oil prices] than others will be. Some lines are more long-cycle and there are other more services-oriented businesses that are more immediate … So, we have to take costs out and we see resources coming out."
SUBSEA SYSTEMS RECRUITING FREEZE
As far as GE's Subsea Systems business is concerned, Elsinga said that the division has been on a recruiting freeze for a while already but that it "didn't do a full freeze immediately". He explained that enabling functions such as human resources and finance were the first to be frozen because they "are not scarce skills in the marketplace". But then the division's engineering function saw a recruitment freeze anyway.
But Elsinga was also keen to point out that GE Oil & Gas still needs plenty of people to work in parts of the world where oil and gas activity has been largely unaffected by the decline in the price of oil.
"There are places around the world where the market is hot, and things are still happening … We cannot take a 'one size fits all' approach, so we might have some no-growth/slow-growth areas but then we also have medium-growth areas that have projects running where we have to provide candidates. So these could be people that we redeploy from another region and it could also be that we hire locally."
Elsinga points out that Sub-Saharan Africa is one such region.
GE Oil & Gas also maintains a group of approximately 400 employees who are "On Program", recent and not-so-recent graduates that the company can deploy across its business.
"These are people from great schools, such as Imperial College London, who have hardly any experience, or who have some experience but are interesting enough for us to bring on," Elsinga explained.
OPPORTUNITY HIRES
The decline in the price of oil has also created "a kind of opportunity hire".
"The market right now makes people available who would not have been available before. We call this an 'inactive candidate'. So, there have been inactive candidates with great domain expertise or who have a fantastic leadership skill or a combination of both who would [in the past] have been willing to talk to us or a competitor, but who would not really be interested in moving jobs because they are in great shape with their existing employer," Elsinga said.
"So, maybe now is the ideal opportunity to say [to them] that GE has a more diversified portfolio: 'You could be a leader in oil and gas, but after a few years you might also be a leader in GE Water or in GE Aviation or somewhere else in the GE family.'
"And that is an interesting value proposition that GE can offer versus other companies," Elsinga said, explaining that while one sector may be undergoing a downturn another could be on the up – which gives employees with transferable skills (such as engineers) extra job security within the GE family.
"This is a volatile time, but that does not mean that we will not hire in a smart way if someone is really good in their field and in their industry," Elsinga added.