Often called "The Energy Capital of the World," Houston is where many oil and gas industry employees reside at some point in their careers. According to the Greater Houston Partnership, 40 of the United States' 134 publicly traded oil and gas exploration and production firms call Houston home. Moreover, as of December 2014, nearly 32 percent of the U.S. jobs in oil and gas extraction and approximately 16 percent of the country's jobs in support activities for mining were based in and around Houston, according to the U.S. Bureau of Labor Statistics.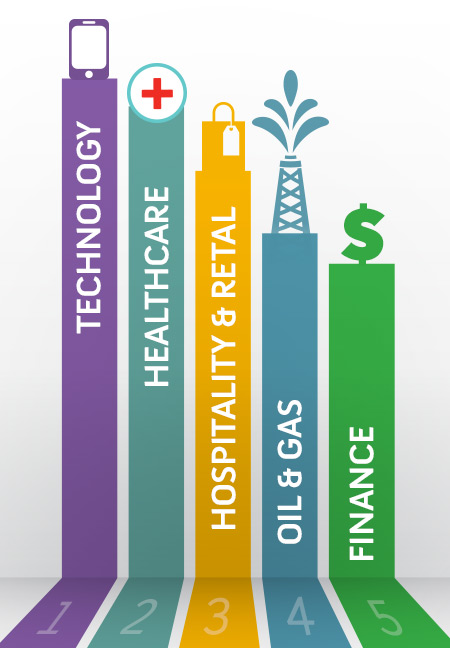 Top US Industries by Number of Relocations, Source: UrbanBound
If you're facing relocation and buying or selling a home in Houston is in your plans, remember that timing is everything, according to Michele Marano, a Houston-based real estate agent who works primarily with oil and gas industry clients. A Texas transplant herself who pursued a second career in real estate after working as an energy commodities broker in New York, the energy industry has always been central to Marano's professional life. Read on for her advice to oil and gas industry employees facing relocation as well her reflections on making the switch from the frenetic confines of Wall Street to the sprawling energy hub.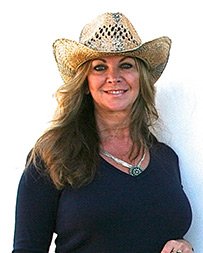 Founder and Director, Real Estate for the Energy Professional, Champions Real Estate Group
Marano on Being an Energy Commodities Trader
I started as a college intern on Wall Street with Dean Witter Reynolds, a commodities firm. The internship led to a job offer on the New York Mercantile Exchange (NYMEX), World Trade Center but it would require a start date before I graduated. I accepted. Needless to say, my career launched a week early, while everyone prepared for graduation, I was on the way to a new experience that would last me a lifetime.
I brokered crude oil, heating oil, gasoline, crack spreads, propane and the option contracts for each of these commodities. So what does that mean? I get asked a lot. A floor trader stood in what was called the "pit" and I stood beside him. After taking calls from clients who would place orders to buy or sell futures contracts, it was my job to get the order to my trader, have it executed and respond back within seconds to my client. Most of the time I was on two phones simultaneously, sometimes three providing an analysis of the market, tick by tick in price change, all day.
Years later, I moved from the East Coast to Houston, twice – a total of four moves. When electricity deregulated, my career evolved into brokering over-the-counter (OTC) swap and derivatives; wholesale electricity, it was called "power." Being the first female to start up an OTC desk put my name on the map and allowed me to develop a substantial book of clients. OTC brokering was at a desk, off the trading floor, same environment – highly male-dominated, fast-paced, high-level stress.
Rigzone: What are some of the top trends you're seeing in Houston real estate in light of the recent slide in oil and natural gas prices and layoffs? Is the news all bad?
Marano: Sitting at a six-year low, I am seeing not a trend but patience and caution in the market. Houston has recovered since 2009 and, considering Houston sits at a different place now than before, I don't see the market suffering as it could. Houston sits below the national cost of living, compared to other major metro cites, so if prices are not already a discount, I wouldn't expect the decline to be too drastic.
Rigzone: In its promotional materials, the National Association of Realtors reminds the public that "every market's different." How is Houston's market different from the others?
Marano: Houston, an oil boomtown, emerges from a place of strength after several years of demand that drove our (housing) inventory levels to record lows. Although there is an array of industries, Houston is heavily impacted by the energy industry. We have seen job globalization first-hand in Texas, specifically Houston, as people move around the world for the energy industry and many are in and out of Houston.
Houston, also being the "Energy Capital of the World," has had the advantage of companies moving headquarters and building corporate locations here.
Rigzone: What prompted your switch from working as an energy commodities trader to a real estate agent specializing in oil and gas industry clients?
Marano: My career as an energy commodity broker contributes to some of the most invaluable experiences in my life. As my life evolved, so did my career and along with change came a new career – real estate. I grew up with an admiration for the property my dad owned. Although along the countryside, there was something about our real estate and that became a common thread in my family. My dad also traded commodities so my interest in markets – including real estate – was a natural path for me to follow. Transitioning from energy commodity markets to real estate was a "walk in the park." If I could handle oil markets, commodity trading and working on the "Exchange," I knew I could handle anything. Real estate became a passion.
Rigzone: For someone facing the process of selling and/or buying a home as a result of oil and gas industry consolidation, what should one keep in mind?
Marano: There are many factors to keep in mind as one buys or sells in the Texas market, whether oil prices are up or at a six-year low. Buying and/or selling depends on an individual's situation and no two situations are alike.  Pricing, location, timing, and the type of residence you are buying are all factors that should be seriously considered. If you are selling, you will need to address price, timing and your location. If you recently just bought a new construction, you will have a much different conversation than if you are selling in an established neighborhood, where you have owned for years. Be relevant to the timing and make sure you cover all bases that will affect the outcome of your purchase or sale.
Rigzone: For those whose jobs may be taking them to Houston for the first time, what advice would you – as a non-native yourself – offer newcomers?
Marano: Understand your new market and get acquainted with the city in which you will live and invest. Buying a home should not be taken lightly, especially if you are not familiar with the city, area, location.  Relying on a professional will help you in the outcome of your situation and be sure to interview an agent first before you ask them to assist you.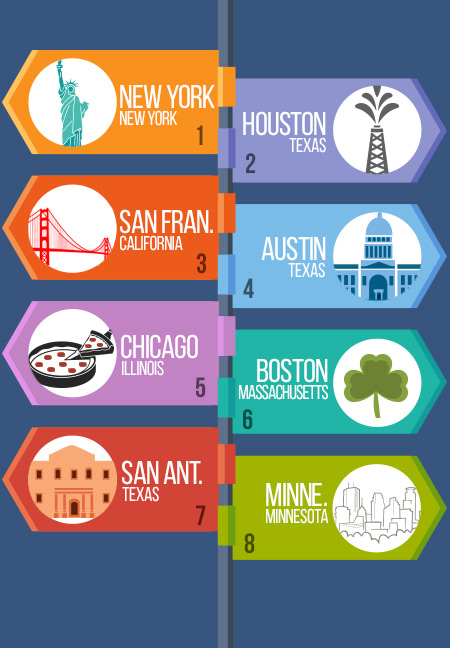 Top US Relocation Destination Cities, Source: UrbanBound
Matthew V. Veazey has written about the oil and gas industry since 2000. Email Matthew at [email protected]