Squirting fluid that made hydraulic fracturing work two years ago down the same old fractured well may not be the surest way to make a buck in an industry eager to turn a profit. Then again, the folks in the lab and in the field might be onto something.
The desire to charm hydrocarbons from the ground without the expense of additional drilling is strong and has lingered for decades. Re-fracking has been in practice, with mixed results, on vertical wells for years. It's only in the last few years that engineers have started returning to the source of all those hydraulically fractured wells with re-fracking.
Most estimates indicate it costs $8 million to drill and complete a new well. Re-fracking a well costs about 25 percent of that figure, which is enticing some of the largest oilfield services companies into the lab.
But exactly what "best practices" might emerge remains something of a trade secret.
Halliburton, the world's second largest oilfield services company, which happens to be set on absorbing the world's third largest oilfield services company, by many accounts appears to be the frontrunner in re-fracking. And, the Houston oilfield titan just scored $500 million BlackRock Inc. to focus on North American unconventional wells.
Without getting too specific during the company's 2Q earnings call July 20, Halliburton's Jeffrey Miller, president director & chief health, safety and environment officer, mentioned the company's "mature field strategy."
Halliburton has been involved in re-frack operations for decades, he said, and performed at least twice as many operations as any other service provider.
"Although relatively small today, we believe this market has significant potential in the coming years. So why are customers interested? Early horizontal wells were arguably under-stimulated," he said, adding that stages per well with current technology are up more than 30 percent.
PRODDING PRODUCTION
Ron Dusterhoft, a technology fellow in production enhancement at Halliburton, told Rigzone that given the lack of activity in the oil patch, companies are looking at other ways to stimulate production.
"Re-fracking offers an alternative to increased production without new drilling," he said.
Halliburton has its own process for weeding out the wells that may respond best to re-fracking. Still, forecasting an actual percentage of the thousands of wells drilled that can become actual candidates, Dusterhoft said, "That depends on whether you're an optimist or not."
As may be expected, the wells that are in better reservoirs tend to have the better results, he said. Still, some clients are hesitant to embrace the re-frack.
"Once you're able to do a good case history, then they become much more optimistic and willing to go on with additional work," Dusterhoft said.
And while estimated ultimate recovery (EUR) is important, increases in short term production rates from a re-fracked well is critical for Halliburton's clients to keep their production on the upside, he said.
"Going in and doing a re-frack on an existing well, you probably see a three- or four-fold increase in production after the re-frack. And then it gets on another decline, but what that does is, it gets you an instantaneous increase in the production, which can help you through this market right now," Dusterhoft said.
Joseph Melcher, a technical adviser to business development at Halliburton, said that in the earliest stages, re-fracking has been unpredictable.
"But just like anything, it gets to be more and more consistent," he said. "Just as we've evolved in the unconventional world, it will take a little evolution in the re-fracking market, where the results are much more consistent now."
What's making all this possible? The same thing that made fracking a global phenomenon – time building technology.
HOPE FLOWS
Other oilfield service companies have struggled just as much – perhaps even more so – as other sectors in the field. And, Dusterhoft said re-fracking gives those in the industry some hope.
"At least it gives us an infusion that's not tied to the drilling rate," he said. "This gives us an opportunity to help producers increase their production rate and in doing so, enables us to stay busy and keep our revenue stream going."
Oklahoma City-based Devon Energy Corp. acknowledges they've got plans for re-fracking, but they're expected to keep that news to themselves until their 2Q earnings release. And Chesapeake Energy Corp. is said to be experimenting with the practice.
"People are keeping their data pretty tight-lipped. I don't seem to be finding a common line there," said Cameron Chandler, president of Chandler Energy Resources, which specializes in petroleum land management and hydrocarbon marketing and trading services. He added he hasn't heard that one basin is categorically better or worse than another.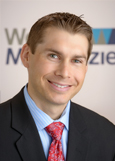 Research Director for Global Unconventional Oil and Gas, Wood Mackenzie
Among those in the industry, re-fracking is getting a mixed reaction, said Robert Clarke, research director for unconventional oil and gas at Wood Mackenzie. But it's still relatively early, and the research shows that some wells perform even better under the recompletion than before, while others are either dismal failures or even ruin the integrity of the well.
"It's certainly not a guaranteed thing, and I think that's why you see a lot of variation among the companies and how willing they are to explore the technology," he told Rigzone. "It depends on the rock mechanics. It depends on the play. It depends on the cost of re-fracturing the well, and ultimately, it depends on the response of that recompletion."
WoodMac has studied some different basins where re-fracking efforts have been made, specifically in the Bakken, the Haynesville and the Barnett. That's not to say those are the only basins with re-fracked wells; those are just the ones that identified as re-fracked, Clarke said.
TRIO OF TRACTION
Clarke said the firm took a detailed look at those three plays and found a lot of variability. Some plays, such as the Barnett, have a lot of variability: some wells produced, but not spectacularly. The Haynesville looked a bit better because mechanically, and the re-fracks were strong, he said. Production rates did increase, but that's a gas play and gas prices remain soft, he said. The Bakken also showed a very wide range of results, but some of the areas in the Bakken being re-fracked were where the best wells are still being drilled today. Consequently, those re-fracks were economic, he said.
"I can't give you a hard number of [successfully re-fracked] wells, but my estimation would be less than half – but again, it's very early," Clarke said. "There's a lot of work being done in universities and work being done in the laboratory, but that hasn't turned into aggressive field testing yet."
Until more companies take the practice seriously enough to invest their precious capital, Clarke said, "You really can't paint a scenario where [re-fracking] adds hundreds and hundreds of thousands of barrels to the U.S. supply."
EXPENSIVE SCIENCE PROJECT?
Several questions present themselves on the economic side, too, well beyond the technology, he said.
"There's not one straight answer that it's smarter to drill or it's smarter to re-frack," Clarke said. "It could be different in three years. It could be different in five years. But for now, I would still put re-fracking in the science experiment phase."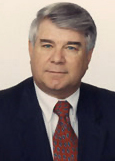 Retired Director, Texas A&M Energy Institute
Retired leader of Texas A&M University's petroleum engineer department and Energy Department, a Schlumberger fellow and former president of the international branch of the Society of Petroleum Engineers, Stephen Holditch told Rigzone he doesn't believe re-fracking is the "new fracking."
"It has an application and in specific cases, it might be the thing to do, but it's not the next big thing because there are a lot of issues with trying too many wells," he said.
However, Holditch added, "It's more than a science experiment. Re-fracturing works if you can find the right candidate wells and you can pump the new fracture treatments into areas that weren't properly stimulated in the first place."
The key to making re-fracking work is significant. Companies will have to figure out how to divert the fluid and the proppant. That's a challenge when you've got a 5,000-foot well with perforations every 50 feet, Holditch said. And, that's likely a big part of what's getting studied in the multi-million-dollar labs at companies ahead of the curve.
"I'm sure you'll make some money doing it, and the companies will. The service companies like it because it will keep their equipment and their people busy," he said. "It's a valid procedure, and if it's done correctly, and the right wells are picked, you can make a profit. But it's not something you're going to do on every well."