Lawyers, analysts and investors are lining up their picks for which companies have the staying power – perhaps better known in these parts as liquidity – to survive what some say remains an oncoming storm.
Bob Gray, a corporate transactions lawyer at Mayer Brown LLP in Houston said he believes this time of transition could be a fair-weather friend for the emergence of a new mergers and acquisitions (M&A) cycle.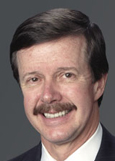 Corporate Transactions Law Partner, Mayer Brown LLP
"I think it is for two reasons: People are now accepting that it's going to be – hopefully – [at least] $40 oil for a while. It's not going to bounce back to $85 or $90 anytime soon, so those who were contemplating a sale transaction, I believe they think they can value their business and won't look foolish as though they sold out at the nadir point. That's one group," Gray told Rigzone. "Then, there are those that at $40 oil, were hoping it was going to come back. It hasn't, and the new reality is their go-forward plan doesn't work with their debt structure. They have to look at a restructure and or do something to correct their capital structure."
Charles Kelley, the lead partner in the litigation and dispute resolution practice at Mayer Brown LLP in Houston, said that in talking about mergers and acquisitions, the term has evolved.
"My gut reaction is, it depends on what you define as M&A. I'm watching a lot of companies that are in high distress, and the value of the company is probably not enough to pay off all the levels in their capital structure, and so they're probably going to have some unsecured creditors who are not going to be paid, some second liens that aren't going to get paid, and if you sell the assets, you may pay off the lenders. But these companies are already in default," he told Rigzone.
Those are sales essentially made out of desperation.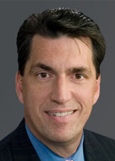 Lead Partner in the Litigation & Dispute Resolution Practice, Mayer Brown LLP
"I don't see those as traditional M&A deals that are voluntary, where people go to the markets and make an accretive business merger. I see some of those as distress driven where they're trying to satisfy creditors and obligations in the order of hierarchy and with the levers those creditors bring to the table," he said.
Rather, when oil dropped below $40 per barrel in December, the industry came to a standstill.
"Many feel that these companies [they] are investing in [have]longer economics because your lifting cost on it might be $44 to $44. Some are in the $50s and some are in the $60s, so you can't produce if you're losing money with every gallon you produce. I think that whole dynamic has people spooked," he said. "I don't see the traditional M&A market fully rebounding yet. Right when everyone was comfortable that we were at the bottom of the market, commodity prices fell further."
In a Wells Fargo Securities' report Dec. 10, analysts noted there was little chatter about M&A at the group's energy symposium. Analysts said a handful of management types noted that "value acceleration" isn't apparent and in some parts of the country, infrastructure constraints remain present.
"On the positive side, several management teams also commented that while still too wide, the bid-ask spread has begun to narrow," they wrote.
THE $500 BILLION DOLLAR QUESTION
Corporate filings show that a handful of publically traded companies have around a half-trillion dollars in their coffers, but so far, there's been no flurry of major M&A activity. But that might hold for long.
Gray said he believes some buys are likely in the works, including one he's currently working to transact. These major companies are reducing their capital expenditures (CAPEX) on current projects and zeroing in on plays where they want to establish a footprint. One recent deal Gray negotiated in which a supermajor wanted to buy assets in the San Juan basin took so long that oil prices bounced back and forth. The buyer, however, was un-phased.
"It did not affect the value that was placed on it by the supermajor," he said. "They just wanted the assets."
An example of assets cherry-picking is Devon Energy's Dec. 7 announcement to buy assets in the STAACK and the Powder River Basin from Canada's Felix Energy for $2.5 billion. And still, there's been plenty of chatter about companies making soft bids to buy one another. Anadarko made an ill-fated overture to Apache Corp. Air Liquide is offering Airgas $10.3 billion to call the company its own. And Halliburton's megadeal to buy Baker Hughes may be on the ropes.
Indeed, most of the M&A that's making its way through financing and regulators are the piecemeal deals that may define this M&A term.
Kelley said the sort of deal Gray describes is perfect opportunism, as opposed to simply using a war chest to move ownership of small or mid-cap companies around.
"They now have access to better positions in the fields where they've always wanted to improve their position," Kelley said. "So I could see them acquiring better, stronger positions with strategic goals, but I don't necessarily see them buying the whole panoply of assets by acquiring a mid-cap or a small-size company. They're being strategic. They're wanting to hold dry powder, as in, 'I'm willing to use my valuable liquidity and cash to improve in areas,' but I don't necessarily see them wanting to acquire the whole infrastructure and all the other whole positions of individual companies."
Most of which likely means struggling companies will likely fade away rather than become pawns in a chess game of hostile takeovers.
Kevin Lewis, a partner in the corporate E&P space at Sidley Austin LLP, said there are a few dynamics at work during this cycle that change the equation for hostile takeovers.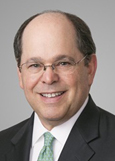 Partner in the Corporate E&P Space, Sidley Austin LLP
"The first point is the general one that takeovers may be more likely just because the prices are low, and therefore the idea of acquiring somebody else's assets by acquiring [the company] instead of going and developing your own is more attractive," he told Rigzone.
The second point that will factor into takeovers is that the exploration and production (E&P) business used to be mostly about the 'E,' putting your hole in the ground and finding out whether you struck something or not. With the development of shale, there's really not a lot of 'E' left because we know where the oil and gas is. Yes, there is still a bit of exploration, but in the big picture, the overall risk and the success of an enterprise is much more focused on the 'P'," he said.
"Now, the game is more about production. Acquiring somebody else isn't done so much [as] to minimize the exploration risk anymore because that's already been minimized. That was a big factor in acquisitions of the past in terms of deciding whether to do an acquisition," he explained. "That piece of the equation has dropped out, and now you're looking at acquiring them maybe because they've got better positions but what you're going after is really buying a resource manufacturing company.
Lewis said that a third point, which may make hostile takeovers less likely, is that with the advent of proxy access and the success of short slates, there are other ways to acquire those positions.
"It's a different equation. I think that changes the dynamic of whether it makes sense for people to do these acquisitions in a hostile posture," Lewis said.
OIL FIELDING CONSOLIDATION
Kelley said he's not certain there's going to be many companies actually consolidating, given that it's likely to be a situation in which one over-levered company would be attempting to buy another over-levered company.
"If that's the case, I don't know that we're going to see a lot of consolidation. I think we may see some [companies] go away. But I don't view that as consolidation," Kelley said. I think 2016 is going to be more of a 'We're still in the eye of the storm. Can we weather the storm'?"
But Gray notes the freefall that's characterized oilfield services puts them in a position in which some of them may be crushed.
"I do think there's going to be consolidation in the oilfield services first because they're the ones who have had to cut back the most, and they were not able to hedge their positions and they can't sell-off non-strategic assets the way some of the E&P companies can. The oilfield service companies, all they can do – and we've seen it – is lay-off people. They've been laying off people very heavily," he said. "To the extent they have overextended [debt] or whether they were growing too quickly … that's going to come back and it's going to force sales of companies and consolidation in the industry."
Kelley added, "Statistics are easy to point to for trends, but across the board in the E&P sector, about $400 billion of CAPEX projects have been reduced as a result of the down cycle," he said. "In addition, the layoffs in the energy space have hit 250,000 people. The macroeconomic effect of that causes me to think that the oilfield service sector hasn't even felt the worst of it yet."